Hey there Weekday Warriors,
Tech stocks are sexy again. Disney is out for blood. And ex-Peloton employees have zero chill.

Enjoy the next 4 minutes and 31 seconds of blue-chip news and commentary.

Snap necks and cash checks,
Tyler
Let's check in on the markets...
DOW +0.86% (-2.23% YTD)
S&P 500 +1.45% (-4.37% YTD)
NASDAQ +2.08% (-8.48% YTD)
10-YEAR YIELD (1.94%)
Tech is so back.


What about the meme stonks?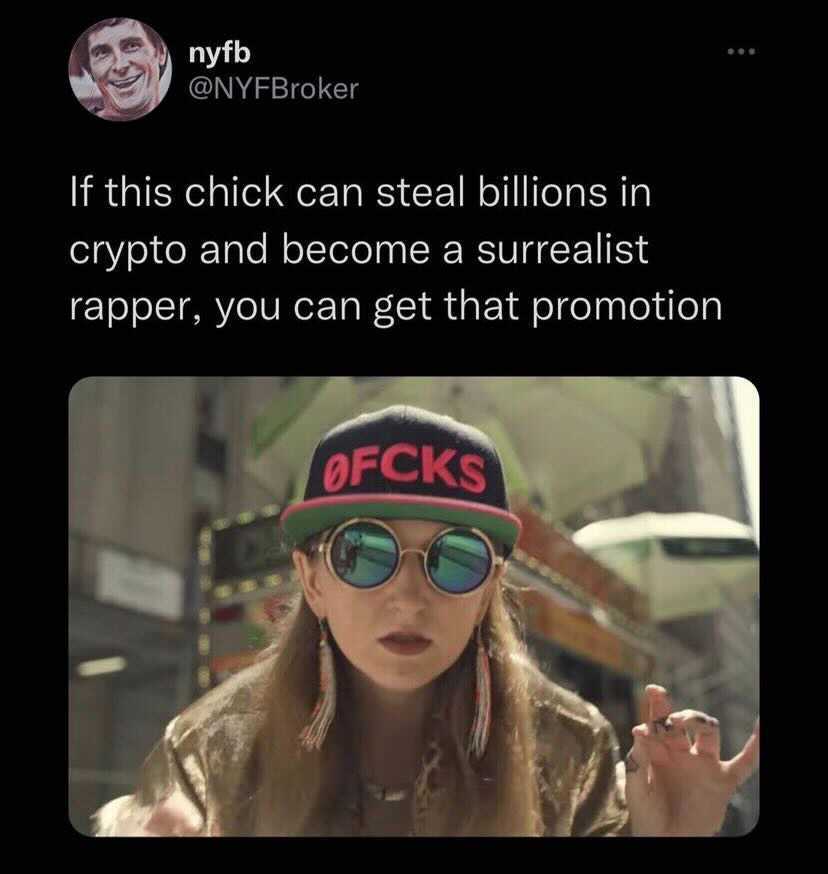 Source: @NYFBroker
STONKS
1) Facebook ($232.00) +5.37%
2) Disney ($147.23) +3.33%
3) Peloton ($38.77) +4.02%
COINS
1) Bitcoin ($44.7k) +1.01%
2) Ethereum ($3.25k) +4.52%
3) Dogecoin ($0.16010) +1.23%
1) Reflects 3 most discussed meme stonks over the past 24 hours
2) Sh*tcoin prices as of 4 PM EST
DISNEY
If he dies, he dies.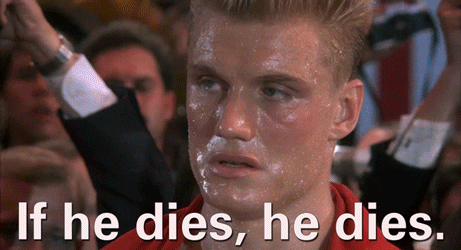 Source: Giphy
Disney just sent the streaming industry (ok, mostly Netflix) a friendly reminder that it's playing 3-D chess and everyone else is playing checkers.

You might remember that Netflix's most recent earnings were more disappointing than Blink 182's set at Fyre Fest. Shares of the FAANG fell more than 20% after it reported slowing subscriber growth.

Which probably made Disney's earnings that much harder to stomach. Disney+ ended the quarter with 129.8M subs vs. 125.7M expected... which shouldn't come as much of a surprise if you've seen 'Encanto'. And if you haven't, what are you doing with your life, you uncultured swine?

But Disney is so much more than a Netflix killer...

It also enjoys making other theme park companies its b*tch...

The most magical plan on earth said its domestic parks and resorts posted record revenue during the quarter. And overall, its consumer and products division, which includes parks, beat easily ($7.23B in revenue vs. $6.36B estimated).

So it shouldn't come as a surprise that...

Earnings came in at $1.03 per share, beating estimates of 63 cents, on revenue of $21.8B, which was nearly $1B above Wall Street's consensus.

And Bob Chapek has no intention of slowing down. In a post-earnings interview, the second-best Bob to head up Disney (miss you, Bob Iger) said that Disney is pursuing the NFL Sunday Ticket.

Shares rose 6.5% after hours.

Water Cooler Talking Point(s)...

"I'm the captain now." - Bob Chapek to Bob Iger
SNOOP
Back on Death Row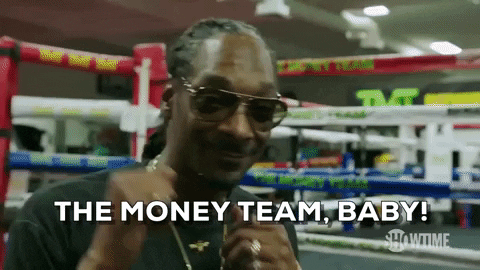 Source: Giphy
We honestly don't deserve Snoop Dogg...

When the close personal friend of convicted felon Martha Stewart isn't busy prepping for his Super Bowl halftime show, he's going 187 on a PE firm. Allow me to explain...

The rapper is acquiring Death Row Records from a song publishing company backed by Blackstone, for an undisclosed sum.

Death Row was Snoop's original record label, but has changed hands multiple times after running into financial and legal troubles. Case in point: Death Row founder Suge Knight is currently in jail...

The deal will include Death Row's entire music catalog. That means the icon just got his hands on original recordings of Dr. Dre, Tupac, Nate Dogg, and even that kid who played Calvin Cambridge in the critically acclaimed masterpiece 'Like Mike' (read: Bow Wow).

And in case you haven't been paying attention, artists have been cashing in on their catalogs. FFS, Bruce Springsteen just sold his music for half a billion dollars.

But that's not all...

To mark the occasion, and presumably to take advantage of all that Super Bowl press, Snoop will also be releasing a new album called B.O.D.R., which stands for 'Back on Death Row'... obviously.

The Doggfather is also dropping an NFT collection as part of the album release. In case you were wondering, yes, it will be released at 4:20 PM EST.

Water Cooler Talking Point(s)...

*Taylor Swift has entered the chat* - Tyler, The Water Coolest HQ
PERSONAL FINANCE

+ China's craze for Eileen Gu is spilling over to its stock markets (Read)

+ This fund sold out of Facebook's parent and PayPal before their earnings disasters. Here's what it bought instead. (Read)

+ Oil could 'easily' hit $120 if Russia-Ukraine crisis escalates, JPMorgan warns (Read)

+ Yesterday's most read... These 15 stocks rose 100% or more during the pandemic, but they've since been crushed. Is it now time to buy? (Read)
TALKING SHOP
"We are a free market economy. They should be able to participate in that [stonk trading]." - Nancy Pelosi
Nancy Pelosi, the hedge fund manager moonlighting as a Senator is backpedaling on her previous position that lawmakers should be allowed to trade individual stonks.

In fact, she's gone so far as to green light a trading ban which would limit trading by members of Congress. There are several versions of the bill floating around, meaning there are lots of question marks...

... like what type of securities would be prohibited, whether family members would be barred from getting their insider trading on (sup, Mr. Pelosi), and what the punishment would be. May I suggest forcing the bad actors to spend 24-hours at a Waffle House?

You might remember that the Fed recently dealt with sh*tstorm after multiple high ranking officials were accused of making opportunistic trades in the run-up to policy changes. Two Fed Presidents stepped down in the aftermath. New rules prohibit Fed officials from trading individual stonks.
"F*ck my life." - Barry McCarthy on his first day as Peloton CEO
Turns out offering fired employees free Peloton subscriptions wasn't enough to keep them from Zoom Bombing an all-hands meeting...

Apparently someone in IT didn't restrict access to an internal meeting at Peloton meant to introduce new CEO Barry McCarthy.

Butt hurt ex-employees (and some soon to be ex-employees) jumped onto the meetings chat function to share their, um, displeasure with management. Stuff like: "I'm selling all my Peloton apparel to pay my bills!!!"

Angry former Peloton employees have taken to the internet to throw shade at the company... and there's even a Google Sheet floating around with the names and email addresses of some of the newly available talent.
ANYTHING ELSE?
+ Blood sucker Carl Icahn, who's led more than a few CEOs to slaughter, is beefing with McDonald's about pork. He's calling bullsh*t on the fast food chain's promise to purchase more humanely raised pork. (Read more)

+ Elon lost 40 Starlink satellites to a geomagnetic storm, and nobody is happier than the Chinese government which claims the SpaceX satellites nearly murked their space station. (Read more)

+ Adidas went hard in the paint with a NSFW ad (spoiler: boobs). (Read more)

+ Uber had itself a quarter, posting a profit and teasing a quick recovery with Omicron in the rearview mirror. Shares jumped 5.75% after hours. (Read more)
EXIT INTERVIEW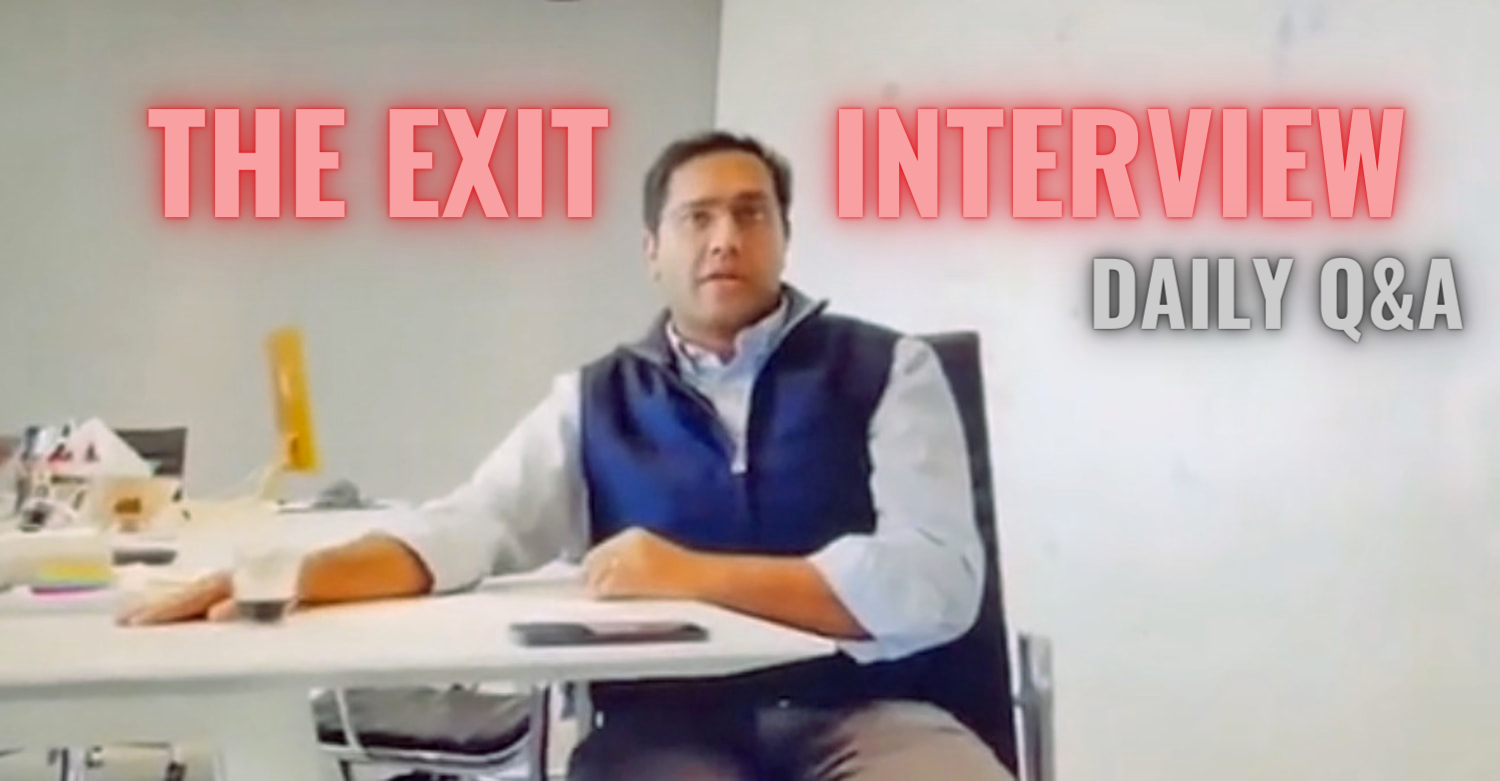 Yesterday I asked...

Who plays Wordle?

46.6% of weekday warriors responded I don't play Wordle.
36.6% responded Me. I play Wordle.
16.8% responded I am the worst kind of Wordle player. I post my results on Twitter.

In case you were wondering, yes I am judging more than half of you.

Here's today's questions...


Who is the white-collar criminal GOAT of the past decade?

(Submit your answer by tapping one of the choices below.)

☑️ Ilya "Dutch" Lichtenstein and Heather "Crocodile of Wall Street" Morgan
☑️ Martin "Pharma Bro" Shkreli
☑️ Jho Low
☑️ Elizabeth Holmes
☑️ Other... (respond directly to this email with your pick)

Check back tomorrow for results and another EXIT INTERVIEW.
© 2022 Barstool Sports, Inc. All Rights Reserved