Hey there Weekday Warriors,
With the situation in Ukraine devolving, world leaders began unleashing sanctions on Russia. And the only thing investors can think about is what Putin's next move is...

Keep your head on a swivel, and enjoy the next 4 minutes and 29 seconds of blue-chip news and commentary.

Snap necks and cash checks,
Tyler

PS, my Twitter has been called a 'masterclass in sh*tposting.' If you're into that kinda thing, follow me @JPMorinChase.
Let's check in on the markets...
DOW -1.42% (-8.17% YTD)
S&P 500 -1.01% (-10.25% YTD)
NASDAQ -1.23% (-15.48% YTD)
10-YEAR YIELD (1.94%)
Once again, the "war" in Ukraine took its toll on markets.


What about the meme stonks?


Source: @JPMorinChase
STONKS
1) Tesla ($821.53) -4.14%
2) DWAC ($92.90) +10.18%
3) Teladoc ($65.30) +0.46%
COINS
1) Bitcoin ($38.0k) -0.43%
2) Ethereum ($2.60k) -1.51%
3) Dogecoin ($0.13017) -3.72%
1) Reflects 3 most discussed meme stonks over the past 24 hours
2) Sh*tcoin prices as of 4 PM EST
WWIII
Punish me, daddy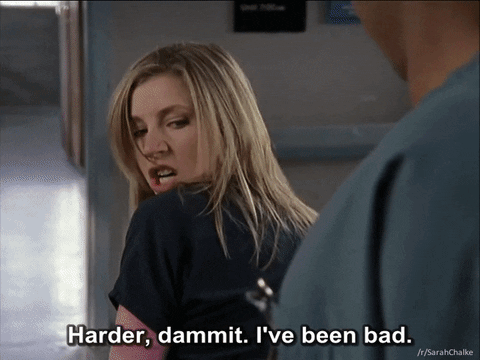 Source: Giphy
"Oh my God! Okay, it's happening. Everybody stay calm." - POTUS

President Biden has had about enough of Russia's malarkey. On Monday Vladimir Putin sent Russian "peace keeping" troops into two separate regions of Ukraine occupied by Russian rebels.

And during a presser on Tuesday, President Biden called the move an "invasion." That's the first time he's used that word to describe Putin's actions.

No more Mr. Nice Guy

Joey Politics reacted the same way any red, white and blue-blooded American would... by declaring economic war on Russia. During his Tuesday afternoon presser, the Commander in Chief laid out a list of sanctions.

American financial institutions will no longer be able to process transactions for Russia's state development bank or its military bank. Russia also won't be able to hawk its sovereign debt in the US or pretty much anywhere in Europe. North Korea has entered the chat.

POTUS also outlined plans to sanction Putin's inner circle. Read: oligarchs will need to launder money through small Danish lenders in Estonia.

El Presidente promised to go nuclear on Russia should Putin green light a full-scale invasion. That could include sanctions on Putin himself and lead to a trade embargo that would be catastrophic for the Russian economy.

And POTUS wasn't alone...

A who's who of world leaders got in on the proverbial gang bang of Russia's economy...

The UK hit Russia with what its hard-partying Prime Minister Boris Johnson called the "first tranche" of retaliatory sanctions. The Queen's Punishment will put limits on five mid-sized Russian banks and freeze the assets of three of Putin's boyz.

Meanwhile, Germany, which knows a thing or two about starting a World War, will pump the brakes on certifying the Nord Stream 2 gas pipeline. The $11B project, which has been more controversial than the Dakota Access Pipeline (remember that?), would send black gold directly from Russia to Germany. That is, if it gets the green light.

The EU is also dunking on the Motherland. The EU will bar its citizen from investing in Russian bonds, blacklist politicians, and halt trade with the two separatists regions in western Ukraine.

What'd markets think?

Markets' comeback was short-lived following the President's pump up speech. But we certainly appreciate the effort. All three major US indices closed down at least 1%.

But all eyes were on one index in particular. You see, the S&P 500 might be the only one having a rougher go at it than the country of Ukraine. The broad index officially entered correction territory yesterday (spoiler: that means it fell at least 10% from a recent high).

Oh, and...

Oil continued its climb towards $100 per barrel and gold hit $1,912 per ounce as investors de-risked their portfolios. That's the highest in nearly a year. Eat a d*ck, bitcoin.

Water Cooler Talking Point(s)...

"Has anyone told Vlad that it's a really bad idea to invade a country in Eastern Europe during the winter?" - Tyler, The Water Coolest HQ
PERSONAL FINANCE

+ Ukraine-Russia crisis: 7 big companies that could be hammered (Read)

+ Parents face a surprise 'kiddie tax' bill if children are trading stocks (Read)

+ 'Waiting for the perfect moment may not be the best strategy': 3 things investors should do right now as Ukraine-Russia crisis escalates (Read)

+ 3 Beaten-Down Stocks in 2022 to Buy Now (Read)

+ Yesterday's most read... How to invest like a millionaire and build wealth for retirement (Read)
TALKING SHOP
"You want fries with that?" - Fat Brands' CEO
While you were busy keeping an eye on Eastern Europe, the real crisis was unfolding right under our noses...

Today I learned that Fat Brands, the holding company of Fatburger and Johnny Rockets, is publicly traded. Which is great timing, considering the stock is on sale.

FAT fell more than 20% on the day after news broke that it's CEO has been under investigation for months. Of course, Andrew Wiederhorn is no stranger to dealing with an investigation... and trying not to drop the soap in prison. Wiederhorn pled guilty to filing a false tax return and paying illegal gratuities in 2004, and spent a year in Club Fed.

This time around, the SEC and US Attorney's Office have questions about Fat Brands 2020 merger with Fog Cutter Capital (spoiler: Fog Cutter is owned by Wiederhorn).

The feds are also looking into illegal compensation and extensions of credit to Andrew and his son, Thayer, who definitely says things like, "do you know who my dad is?" Did I mention Thayer is the COO of Fat Brands?

Arguably the worst part of this situation is that it will further embolden the only people worse than CrossFitters... In-N-Out ride or dies.

❓ Check out today's EXIT INTERVIEW (see the bottom of this email). It's about time we crown the best fast-casual burger in the game...
"How hard could it be?" - average Americans after watching HGTV
Home Depot has two people to thank for its impressive quarter: Chip and Joanna Gaines...

Americans are taking on more home improvement projects after being forced to sit at home and stare at that leaky faucet... or attic full of deadly asbestos. It certainly doesn't hurt that millennials are putting down the avocado toast and buying their first homes.

Earnings per share and revenue beat for the quarter ended December 31st. And the retailer that makes Lowe's call it daddy, pointed to growth in the low single digits for 2022. That's roughly in line with analysts' expectations.

But, shares fell 8.85% on the day. WTF, you guys?

Inflation is largely to blame. Investors discounted the 11% Q4 sales growth figure after the most intimidating place on earth for a non-handy millennial male indicated increased prices helped pad the top line numbers.

Supply chain bottlenecks also made investors uneasy... which means if Home Depot listed instability in Ukraine as a headwind, it would have completed the Triple Crown of excuses.
"Nothing to see here...." - Peloton
It was a rough day to be a multitasker...

Outages were reported by Peloton and Slack users yesterday morning, which means people who brag on LinkedIn about waking up at 4:30 AM to "work out" while they "catch up on Slack messages" were sh*t out of luck.

This is just the latest in a series of unfortunate events for the stationary bike maker. In addition to the technical difficulties, reports dropped last week that PTON shipped rusted bikes. The company dubbed the literal and figurative cover up "Project Tinman."

Of course, these sh*tstorms pale in comparison to having fired its CEO and its shares dropping 77% in the past year...
ANYTHING ELSE?
+ Finally, Standard General will no longer just be known as the hedge fund with the laziest name of all time. After years of back and forth, SG will buy TV broadcaster Tegna for $5.4B. If you really like TV, but never heard of Tegna, join the club. The company owns 64 news stations in 51 markets (think: Des Moines, Iowa). It also owns the True Crime, Twist and Quest networks. Yet another reason you've never heard of it. (Read more)

+ Shots fired. Facebook is trying to remedy its "TikTok problem." Zuck is rolling out Reels, its TikTok knockoff, to the entire world. More importantly, it said it will be testing out new monetization features. During its most recent earnings call, FB pointed out that Reels generate less revenue than Stories and the Feed currently. (Read more)

+ Good news for boomers who still bullish on brick and mortar retail. Macy's reported a Q4 beat on the top and bottom lines. It also provided guidance that came in above analysts expectations. And perhaps its recent success went to its head, because the company said it's rejecting activist investor Jana Partner's pleas to spin-off the company's e-comm biz. (Read more)
EXIT INTERVIEW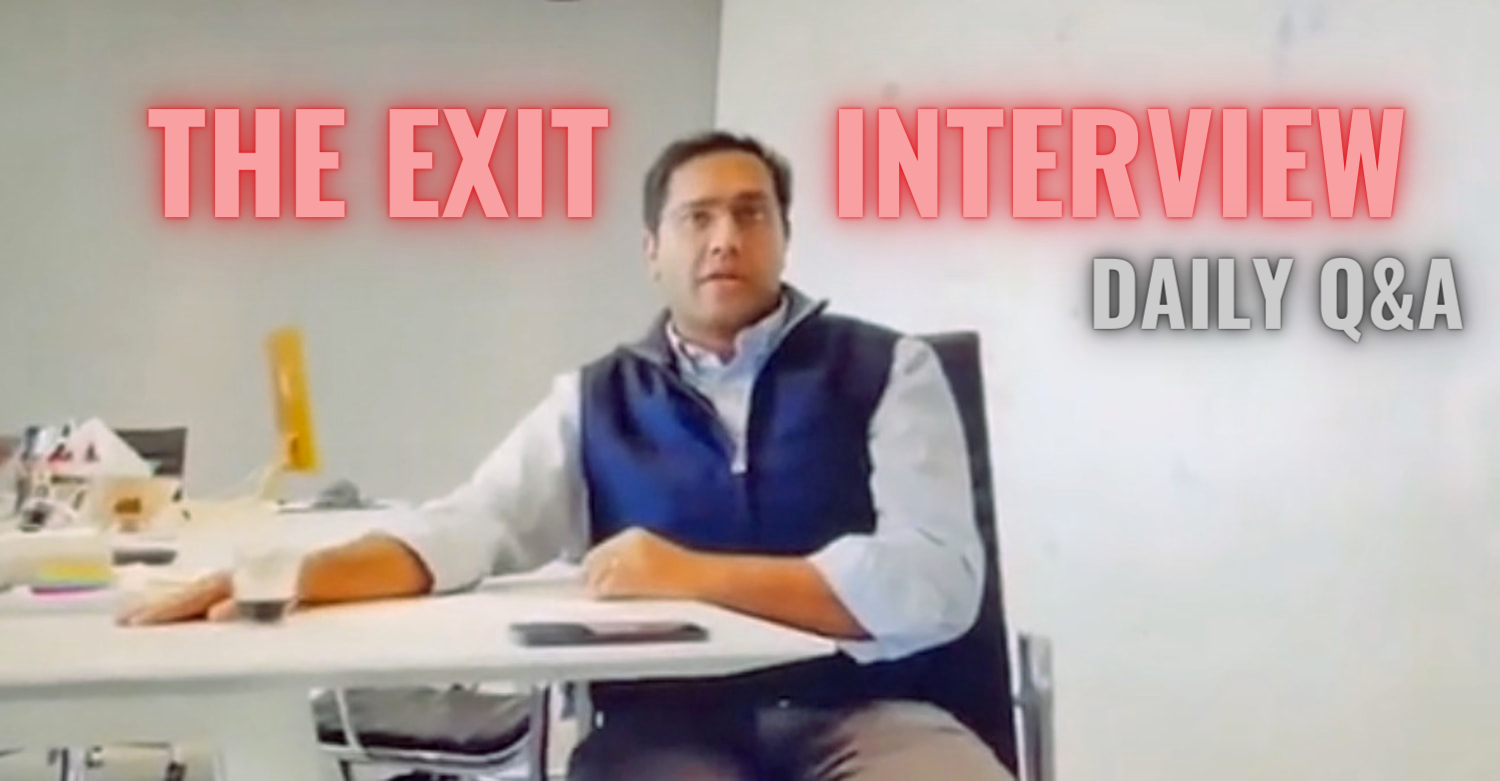 Yesterday I asked...

Do you own an NFT?

80.5% of weekday warriors responded Nope
19.5% responded Yes

The only thing I can say to all of you is... NGMI.

Now let's get into today's question...

The Fat Brands drama has me fiending for a cheeseburger, so...


What's the best fast-casual burger in the game?

Any answers referencing burgers from fast food chains, casual chains, or "[random specialty burger place in your hometown]" will be rejected (and you will be publicly shamed).

Submit your answer by tapping one of the choices below.

☑️ Five Guys
☑️ Shake Shack
☑️ Fatburger
☑️ In-N-Out
☑️ Other (reply directly to this email)

Have an EXIT INTERVIEW question you want to pose to the masses? Submit it here.
© 2022 Barstool Sports, Inc. All Rights Reserved