Hey there Weekday Warriors,
If you haven't participated in an EXIT INTERVIEW yet, stop what you're doing and scroll to the bottom of the newsletter. EXIT INTERVIEW is our daily Q&A series. Today I want to hear about your biggest work f*ck up... mostly to make myself feel better about mine.

Enjoy the next 4 minutes and 28 seconds of blue-chip news and commentary.

Snap necks and cash checks,
Tyler
Let's check in on the markets...
DOW -1.47% (-3.67% YTD)
S&P 500 -1.81% (-6.10% YTD)
NASDAQ -2.10% (-10.40% YTD)
10-YEAR YIELD (2.0%)
I regret everything I said about tech being back yesterday. Please find it in your heart to forgive me.


What about the meme stonks?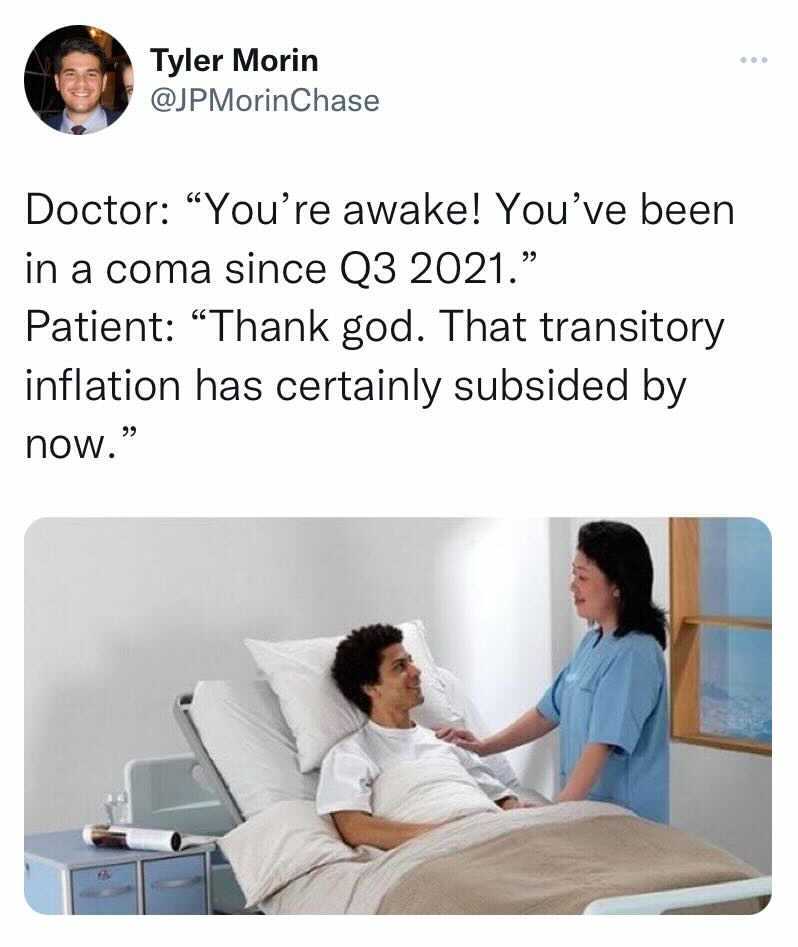 Source: @JPMorinChase
STONKS
1) Affirm ($56.68) -21.42%
2) GameStop ($122.47) -1.46%
3) Facebook ($228.07) -1.69%
COINS
1) Bitcoin ($44.1k) -1.44%
2) Ethereum ($3.11k) -4.51%
3) Dogecoin ($0.15306) -4.40%
1) Reflects 3 most discussed meme stonks over the past 24 hours
2) Sh*tcoin prices as of 4 PM EST
INFLATION
You're gonna need a bigger boat...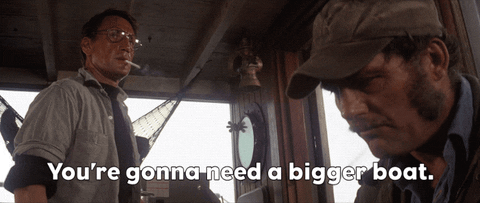 Source: Giphy
Inflation is experiencing the type of hockey stick growth SaaS startups would be jealous of...

And I've got receipts...

The Consumer Price Index rose 7.5% in January compared to the same period last year. The last time the reading was that high your dad was probably still trying to finger bang chicks that weren't your mom (read: 1982).

The month-over-month inflation reading was equally as girthy, hitting 0.6%. Both the monthly and annual figures topped economists' expectations. And I mean that in the worst way possible...

The price of pretty much every consumer good was part of the problem. But, the biggest culprit by far was fuel oil which rose 9.5% last month.

The fallout...

10-year Treasury yields spiked on the news. The 10-year yield topped 2% (it was at 1.5% in December), while the 2-year yield rose to 1.62% (that's its biggest jump in nearly 12 years).

For those of you who didn't graduate from the University of Phoenix with an Associates Degree in Economics (... in 6 years) *pats self on back*, a major selloff in short term notes is a pretty good indicator that the market is expecting the Fed to raise rates sooner rather than later.

And the data don't lie. Contracts trading at CME Group are now pricing in a half a percent rate hike in March. Prior to the sky-high inflation print, the expectations were just a quarter of a percent. If that didn't give it away... St. Louis Federal Reserve President James Bullard took the mic and called for a 0.5% rate hike in March during an interview yesterday.

And right on cue...

Markets lost their collective sh*t. Apparently they were holding their collective breath for rosy inflation data. Instead, they got the Nikola of Consumer Price Index reports.

It was a bloodbath out there. The Nasdaq fell 2.1%, the S&P 500 dropped 1.8%, and the Dow tumbled 1.5%. I probably don't need to tell you this, but rising rates are the stuff of unprofitable growth-stage (see: tech) companies' nightmares.

Water Cooler Talking Point(s)...

"iF yOU diDN'T geT a 7.5% raISE laST YeAR, You'RE ACtUallY GeTTiNG PaID LESs." - twitter armchair economists
AFFIRM
"Time for a blood sacrifice." - Affirm management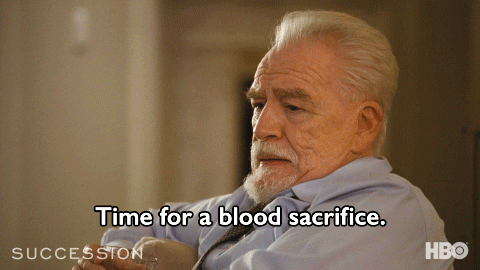 Source: Giphy
You: "I replied all to a company-wide email one time by mistake."
The soon-to-be ex-Affirm employee: "Cool story, bro."

Some social media manager's day started out normally enough... putting on an ice pack while doing stomach crunches, using a deep pore cleanser lotion, applying an herb mint facial mask, then moisturizer, then an anti-aging eye balm followed by a final moisturizing protective lotion...

But the poor b*stard had no idea what was in store. You see, yesterday, after the bell, Affirm's earnings were expected to drop. And said social media savant had one job: tweet an infographic showcasing some earnings highlights.

Just one problem... the dude was more premature than you were on prom night. The tweet went live at about 1:30 EST, a few hours before the close. Affirm quickly deleted the tweet, but the damage was done. Shares jumped after investors got their hands on the info that appeared to show an earnings beat.

The stonk climbed more than 10% during the regular trading sesh.

Management went into crisis mode... obviously

The fintech tweeted an explanation, blaming "human error."

Further complicating things, the company moved its earnings call up by two hours, while markets were still open. Turns out that was a bad idea...

While the buy now, pay later giant beat on the top and bottom line for the previous quarter, the company's revenue outlook for the current quarter came in below expectations (between $325M and $335M vs. analysts' consensus of $335.5M).

That sent shares into a tailspin, falling 21% on the day, after being down as much as 33% at one point. For what it's worth, the stock is down 54% over the past three months... so it was probably only a matter of time until the social media manager was made redundant, anyway.

Water Cooler Talking Point(s)...

"Cry now, pay later." - Tyler, The Water Coolest HQ
PERSONAL FINANCE

+ MLB Claims Owning a Team Offers Worse Return Than the Stock Market (Read)

+ Will hot inflation data kill the stock-market bounce? (Read)

+ Did Warren Buffett Scoop Up Stock Last Quarter? Don't Bet on It. (Read)

+ Yesterday's most read... China's craze for Eileen Gu is spilling over to its stock markets (Read)
TALKING SHOP
"Hey, it could be worse, we could be Meta." - Twitter during its earnings call
New CEO, same old Twitter.

Twitter reported earnings before markets opened yesterday and, well, things went about as well as they could have considering Twitter is a textbook 'but-its-business' (great product, terrible business).

During CEO Parag Agrawal's first quarter at the helm, earnings, revenue and monetizable daily active users missed analyst expectations. Revenue for the current quarter came in roughly in line with analysts' expectations.

Yet, shares only fell 2% during trading. Wait, what?

Well, you see, Parag had a trick up his sleeve that helped investors forget all about Twitter ads being about as effective as Reddit placements: a $4B buyback program.

*Zuck cursing out his finance team for not thinking of that*
"Control the narrative." - bitcoin maxis
Name something more 2022 than a crypto billionaire taking a stake in a 104-traditional media publication by way of a SPAC. I'll wait...

Binance, who's founder Zhao Changpeng is worth more than $96B, for the record, has plans to invest $200M into Forbes. The crypto exchange will scoop up roughly half of the $400M committed to Forbes' SPAC by institutional investors. Meanwhile, BuzzFeed's SPAC...

Forbes is set to complete a SPAC merger in Q1 and begin trading on the NYSE under the ticker FRBS.

This is just the latest example of crypto unicorns making it rain. Crypto.com recently won the naming rights to the arena formerly known as the STAPLES Center, and has overpaid Matt Damon for cringy TV spots.
ANYTHING ELSE?
+ Elon Musk took his rocket out on Thursday night and showed it to everyone. (Read more)

+ Uber can't even overpromise and under deliver right. Shares fell 6% yesterday after the company indicated it would achieve a $5B adjusted EBITDA by 2024. Analysts were hoping for $5.3B. Of course, it's probably worth noting that the company lost $774M in 2021... (Read more)

+ Today in "you can't make this sh*t up," a lawyer for the couple accused of trying to launder $4.5B worth of bitcoin stolen from Bitfinex, says they aren't a flight risk because her frozen embryos are stored in NYC. (Read more)

+ You guys remember when weed stocks were meme stock before meme stocks were meme stocks? Well, Aurora is so back. Technically shares fell on the day, but the pot peddler beat on the top line for the first time in more than a year. (Read more)
EXIT INTERVIEW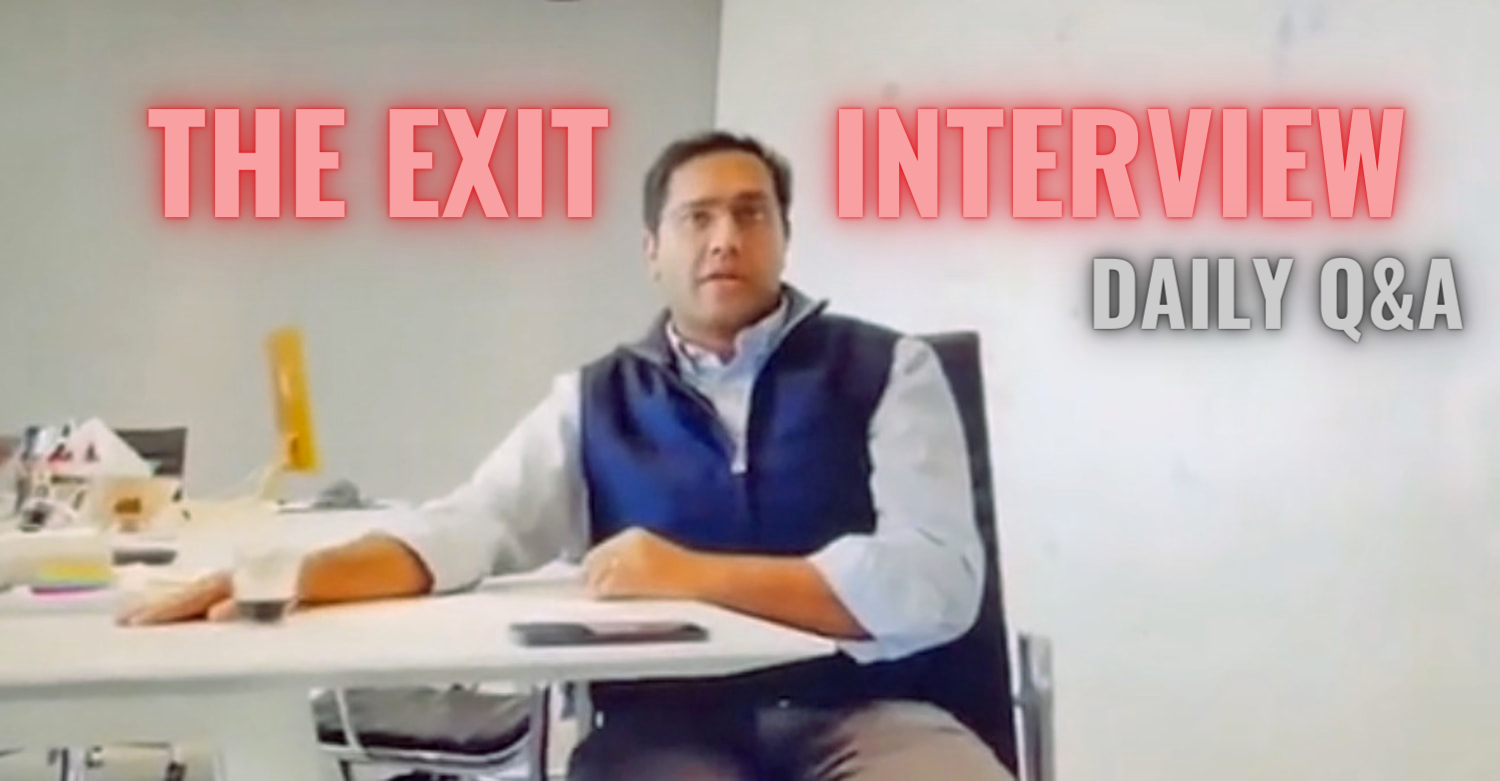 Yesterday I asked...

Who is the white-collar criminal GOAT of the past decade?

32.0% of weekday warriors responded Elizabeth Holmes
31.1% responded Martin "Pharma Bro" Shkreli
17.9% responded Jho Low
16.6% responded Ilya "Dutch" Lichtenstein and Heather "Crocodile of Wall Street" Morgan
2.4% responded Other...

We had ourselves a shootout between Elizabeth Holmes and Martin Shkreli yesterday, ladies and gentlemen. Perhaps a bit of recency bias with Holmes' trial recently wrapping?

This EXIT INTERVIEW also gave me some invaluable audience insight... mostly that some of you don't know how long a decade is. Lots of Bernie Madoff mail-in ballots. And even a Charles Ponzi vote. smdh.

Here's today's questions...


In honor of the idiot at Affirm who tweeted earnings too early, what's your biggest f*ck up at work?

Reply directly to this email or slide into the DMs. Make sure to change names and companies... I will be sharing the best stories.

Have an EXIT INTERVIEW question you want to pose to the masses? Submit it here.
© 2022 Barstool Sports, Inc. All Rights Reserved