Hey there Weekday Warriors,
Remember when we only talked about 'rona boi? Take me back...

Today we've got Tim Cook handing down sanctions of his own, and oil prices doing exactly what you'd expect during a war that isn't being fought with EVs.

Plus, a whole bunch of late cycle earnings (we see you, AMC).

Enjoy the next 4 minutes and 35 seconds of blue-chip news and commentary.

Snap necks and cash checks,
Tyler

PS, if you want my real time takes, get at me on Twitter at @JPMorinChase. For anything else, shoot me an email at tyler.morin@barstoolsports.com.
Let's check in on the markets...
DOW -1.76% (-7.36% YTD)
S&P 500 -1.55% (-8.81% YTD)
NASDAQ -1.59% (-13.15% YTD)
10-YEAR YIELD (1.72%)
Annnd we're nervous about the situation in Ukraine again.


What about the meme stonks?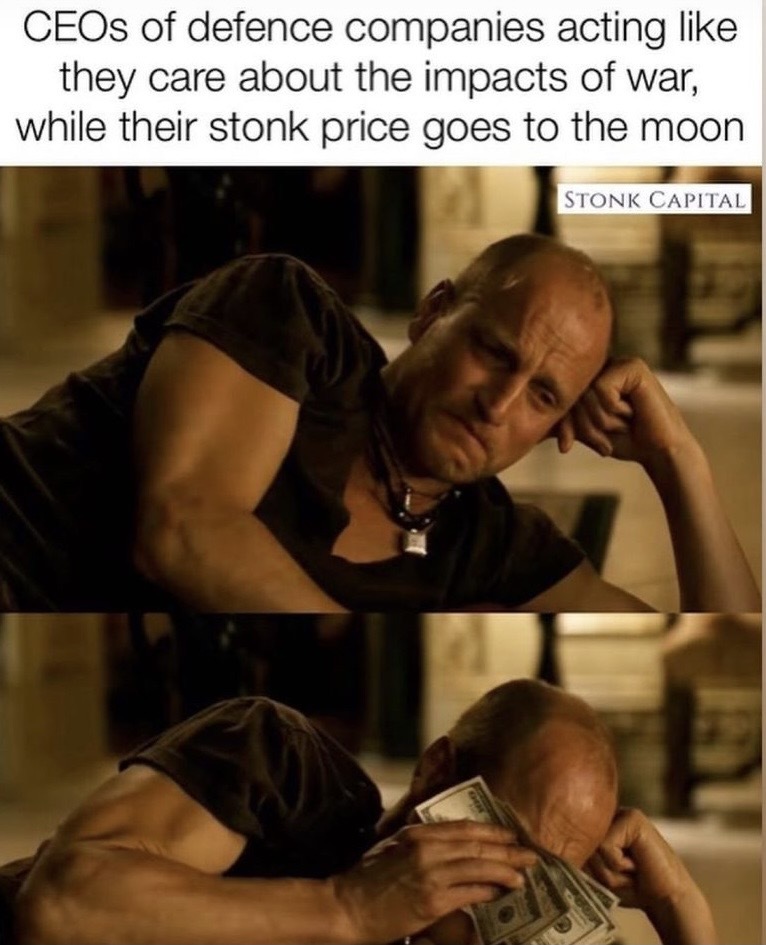 Source: @stonk.capital
STONKS
1) AMC ($18.32) -2.84%
2) SoFi ($11.20) -2.18%
3) Tesla ($864.37) -0.70%
COINS
1) Bitcoin ($43.8k) +4.65%
2) Ethereum ($2.97k) +5.23%
3) Dogecoin ($0.13335) +3.24%
1) Reflects 3 most discussed meme stonks over the past 24 hours
2) Sh*tcoin prices as of 4 PM EST
APPLE
Message received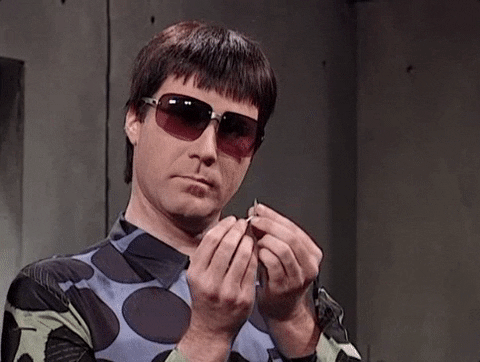 Source: Giphy
Samsung's silence is deafening...

Tim Apple is out here doing God's work. No, he isn't going to ensure offshore Apple contractors make a livable wage... but he is sending a strong message to Russia.

Apple is banning sales of its products in Russia. Go ahead, try to win a war without the compass app. Any blue bubble bois looking to buy products on Apple's Russian site were hit with a "Delivery: currently unavailable" message. Huge miss by Apple's PR team to not Rick Roll anyone in Russia trying to buy an iPod.

And while there are no Apple stores in Russia, the company has halted exports to its third party vendors in the country.

We can all agree the real winner here is Huawei, right?

But that's not all...

Tim Cook is also taking the fight to the App Store. AAPL is banning the official apps of the Russian state controlled RT and Sputnik news agencies... in every country except Russia.

The company that gave us that U2 album that nobody asked for is also removing live traffic and incident update features in Ukraine for obvious reasons. Google did the same over the weekend after reports that Russia was using the tech to track troop movements.

What's more surprising is it took Apple this long to react...

Other companies have been going all "I'm not mad, I'm disappointed" and pulling the plug on Russian operations since last week. Nike, Volvo, Shell and BP have all imposed their own "sanctions" on the country run by the only Vlad more universally despised than Vlad Tenev.

Water Cooler Talking Point(s)...

"And I took that personally..." - Tim Cook
OIL
Thanks... I guess?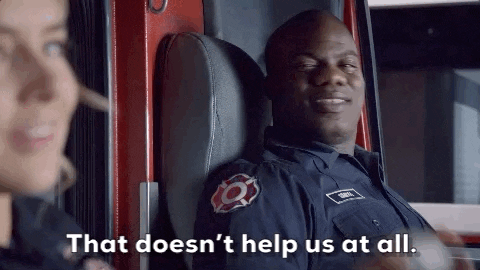 Source: Giphy
It was a good day to be a guy that quotes 'There Will Be Blood' regularly and wears a bolo tie...

Oil prices went hard in the paint surging 11% to $106 in the US. That's the highest price per barrel since 2014. Brent Crude, the international benchmark jumped 7.5%.

Spoiler: the recent spike has everything to do with an unstable nation (read: Russia) being the world's third-largest oil producer.

TIL about the International Energy Agency...

The International Energy Agency will not sit idly by and watch oil prices go to the moon. The Agency, which includes the US and pretty much every other country not in OPEC, is releasing 60M barrels from it strategic reserve in an effort to control prices.

For what it's worth, that represents just 4% of its total stockpile of 1.5B and is just about a week's worth of Russia's output. So, thanks... I guess?

If this sounds familiar, it's because back in November, when oil was trading around $75, the US and its allies released 50M barrels from their strategic reserves after OPEC ignored world leader's pleas to flood the market with more black gold. And it worked about as well as Razzlekhan's plan to lauder $4.5B worth of bitcoin with Walmart gift cards. Prices barely budged.

Speaking of OPEC...

The cartel of oil producing nations led by Phil Mickelson's least favorite country at the moment (Saudi Arabia) will get together this week to discuss output increases. Turns out economies dependent on fossil fuel really dislike raising supply to lower prices...

A meager 400k barrel per day increase is expected to be approved for April.

Water Cooler Talking Point(s)...

"Ok, but I'm still not getting a Chevy Bolt." - Tyler, The Water Coolest HQ
PERSONAL FINANCE

+ Traders fret about a growth slowdown as Fed Chair Powell faces a dilemma on rates (Read)

+ Housing inflation will surge roughly 7% in 2022, according to new research by Larry Summers (Read)

+ Bitcoin Is Flying in the Face of War. Here's What May Come Next. (Read)

+ The Inflation Survivors of the 1980s Have Some Advice for You (Read)

+ Yesterday's most read... The 2 Best ETFs for Dividends (Read)
TALKING SHOP
"Apes together strong." - some guy on Twitter
Things like earnings don't matter to diamond handed AMC apes, but if they did... they'd be pretty happy with the numbers the movie chain posted...

AMC lost just 11 cents per share vs. the 16 cents estimated by analysts. And on the top line the company eked out a beat as well ($1.17B vs. $1.16B estimates). AMC called it the "strongest quarterly results in two full years"... which isn't saying much considering the pandemic nearly put the preferred movie theater chain in a body bag.

Shares dropped 3% on the day which isn't surprising since AMC released preliminary results early last month. That preview was roughly in line with today's figures. Nothing to be embarrassed about AMC... being premature happens to the best of us.

It's been a rough year for AMC. In fact, prior to today's drop, shares are down nearly 30% YTD.

❓ Check out today's EXIT INTERVIEW (see the bottom of this email). I want to know how many of you are degens...
"Ight imma head out." - GM
It's a shame that such a sh*tty company has such a great ticker symbol...

Following an absolute dumpster fire of an earnings report, Lordstown Motors (RIDE) just lost its biggest swinging backer.

GM sold its 7.5M shares of the EV maker in Q4. Which checks out considering RIDE said that it only plans to make ~3k vehicles over the next two years. Just 500 are expected this year. That's far below initial expectations.

It appears that Lordstown has found out the hard way that like pimping, building electric vehicles ain't easy. So much so that late last year Lordstown said f*ck it and sold its Detroit factory to Foxconn... which will also take over production.
ANYTHING ELSE?
+ Sometimes life just isn't fair. Exhibit A: a company that Chamath took public via SPAC soared yesterday. Shares of SoFi popped 18% after hours following an earnings report that highlighted guidance for '22 that blew away analyst's expectations. (Read more)

+ Suburban moms are still on their bullsh*t. Shares of Target jumped 10% yesterday after it dropped earnings bright and early. The Walmart for people who think they're too good for Walmart had a strong holiday quarter, beating on both the top and bottom lines. But what got investors fully torqued was thicc 2022 sales guidance that came in above analyst's expectations. (Read more)
EXIT INTERVIEW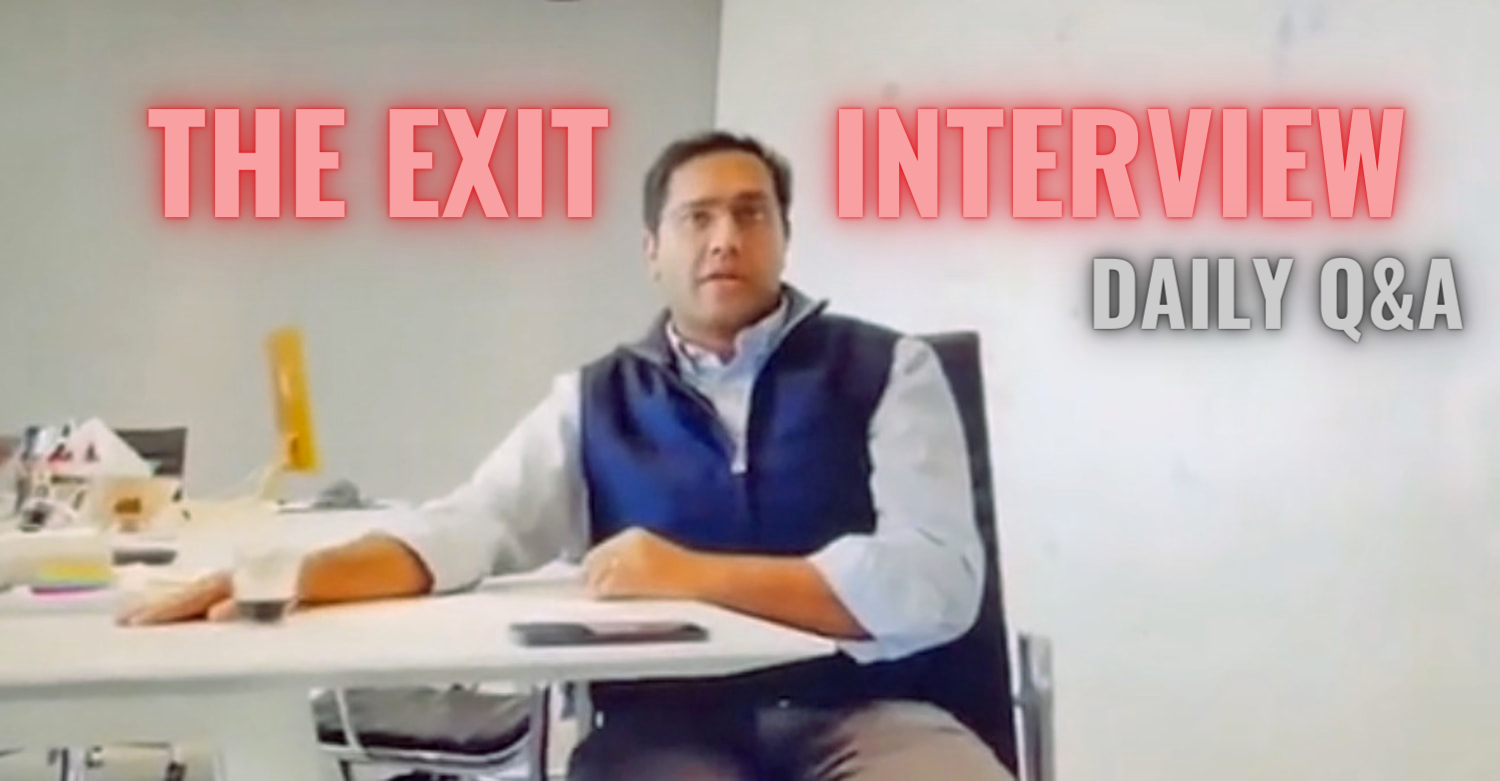 Yesterday I asked...

What was your AOL Instant Messenger screen name?

Here are some of my favorites...

Baseballbat96... "because baseball96 was taken."I appreciate the honesty here.
BusterDouglas55...Nobody likes Buster Douglas this much. This has to actually be Buster Douglas, right?
HotWookieLove...is definitely a furry now.
GBombLaxer0605...100% lives in Murray Hill.

Now let's get into today's question...


Did you own AMC or GME in 2021?

☑️ Yes, and I got left holding the bag
☑️ Yes, and I did ok
☑️ Yes, and I made f*ck you money
☑️ Nope

Bonus points will be awarded for war stories. Per usual, you can reply directly to this email.
© 2022 Barstool Sports, Inc. All Rights Reserved