Hey there Weekday Warriors,
If you thought it was cold this weekend, just wait until nuclear winter...

Things appear to be escalating quickly in Ukraine and markets are not about it.

Good luck out there, and enjoy the next 4 minutes and 24 seconds of blue-chip news and commentary.

Snap necks and cash checks,
Tyler

PPS, my Twitter has been called a 'masterclass in sh*tposting.' If you're into that kinda thing, follow me @JPMorinChase.
Let's check in on the markets...
DOW -0.68% (-6.85% YTD)
S&P 500 -0.72% (-9.33% YTD)
NASDAQ -1.23% (-14.43% YTD)
10-YEAR YIELD (1.92%)
You know the drill: "war is imminent."


What about the meme stonks?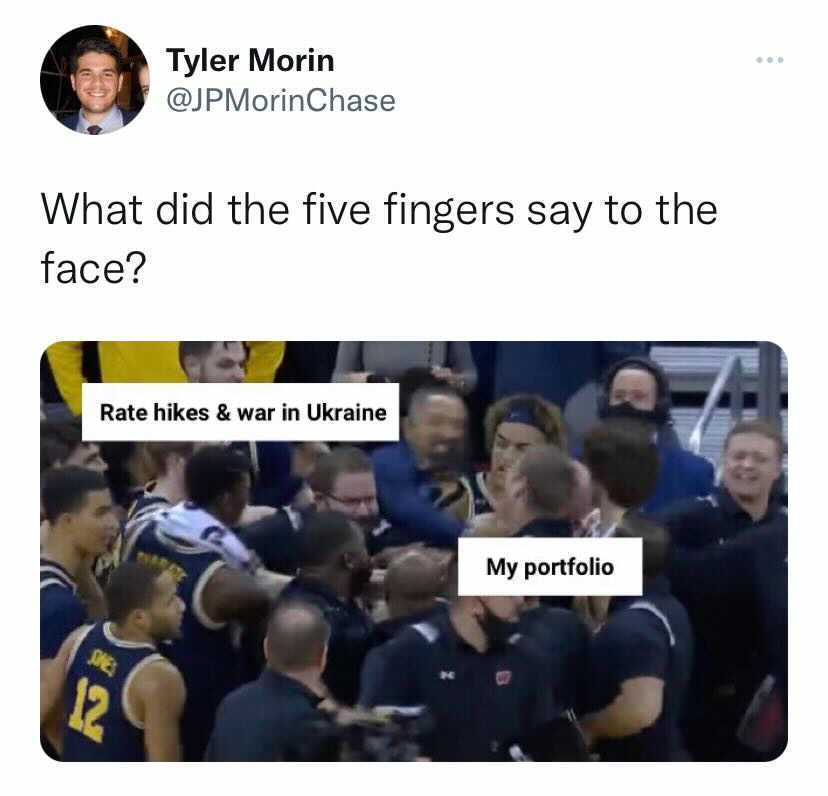 Source: @JPMorinChase
STONKS
1) DWAC ($84.32) -1.37%
2) Tesla ($856.98) -2.21%
3) Facebook ($206.16) -0.75%
COINS
1) Bitcoin ($38.2k) -6.70%
2) Ethereum ($2.64k) -8.72%
3) Dogecoin ($0.13520) -3.55%
1) Reflects 3 most discussed meme stonks over the past 24 hours
2) Sh*tcoin prices as of 4 PM EST
TRUTH
You can't handle the Truth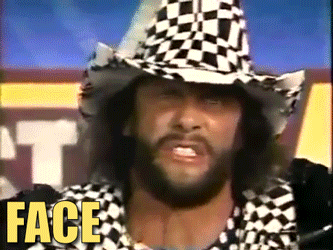 Source: Giphy
Nothing says our development team is about to get fired quite like "Due to massive demand, we have placed you on our waitlist."

Late Sunday (you know, the day before the Presidents' Day holiday...), Donald Trump's team released Truth Social on the Apple App Store. The Twitter knockoff was automatically downloaded to phones that pre-registered and quickly became the number one free app.

Just one problem... it was more glitchy than your satellite TV when the trailer park gets hit with a thunderstorm. Many users reported issues creating an account and others got hit with the "Due to massive demand..." message.

You might recall...

Truth Social is just one company in the Trump Media & Technology Group portfolio, which is essentially the former President's take on Prestige Worldwide. In addition to the twitter competitor, it aims to build a YouTube killer and other platforms that "champion free speech."

Which makes sense considering Trump is barred from most mainstream social networks currently, and he could certainly use a platform if he's considering a Presidential run in 2024.

$DWAC

Markets were closed on yesterday, but all eyes will be on Digital World Acquisition Corp (DWAC) Tuesday. Late last year Trump's media and tech group indicated that it would merge with DWAC, a special purpose acquisition company.

As part of the deal TMTG would raise nearly $1.3B. Almost $300M is cash held by DWAC, while $1B has been committed by private investors.

DWAC had itself a meme moment, soaring from ~$10 per share to $175 immediately following the Trump deal announcement. But it's been a wild ride since then. The stock closed at $84 on Friday.

Water Cooler Talking Point(s)...

"The Ukraine memes on Truth are going to be next level." - Tyler, The Water Coolest HQ
WWIII
"I must break you..."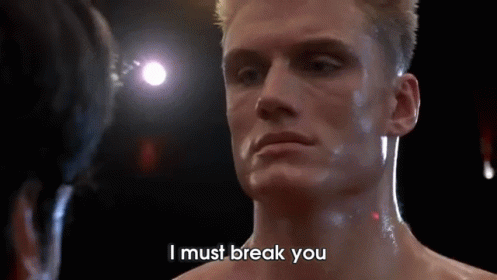 Source: Giphy
- Vladimir Putin to Ukraine

Vlad had himself a busy Presidents' Day...

He kicked off his Monday with a national security meeting telecast. Think: C-SPAN but with more communist undertones. During the meeting, Vlad and his comrades discussed "recognizing" two disputed regions in eastern Ukraine as independent (Donetsk and Luhansk).

Quick history lesson: the two disputed regions were invaded by Russian backed rebels (read: Russia) in 2014. For the better part of a decade the rebels and Ukrainian forces have faced off in the region that sounds a lot like the Cleveland of the former USSR.

Not long after his national security meeting, Vlad took to the airwaves to hate on NATO and the US (you know, standard "death to America" stuff)... and formally recognize the two regions as independent. Read: not not part of Russia.

Probably nothing

But the big swingin' dictator wasn't done for the day. Putin took things a step further, sending "peace keeping" troops into the regions. Before you applaud Putin for being a Boy Scout, keep in mind that most countries not named Russia see this as a not-so-subtle attempt to bait Ukrainian forces into firing the first shot.

Unsurprisingly, the US and Europe called bullsh*t on Vladdy Annexation's power move. POTUS moved quickly to make the so-called Donetsk People's Republic and Luhansk People's Republic regions of Ukraine his b*tch. An executive order banned all US trade and investment in the region.

On the plus side...

... we got a taste of how markets would react to a full-scale invasion. Just the tip, if you will. US futures plummeted. The Dow was down nearly 1.5%, the S&P 500 dropped 1.7%, and the Nasdaq fell 2.3%. And if Asian markets were any indication yesterday, today is going to be a bloodbath.

In the least shocking news of the day, oil prices jumped. West Texas Intermediate (the US benchmark) rose 3%.

Water Cooler Talking Point(s)...

"It's official, Vladimir Putin is the ultimate troll." - Tyler, The Water Coolest HQ
PERSONAL FINANCE

+ Bonus Spending Guide: Indulgent Treats That Are Also Good Investments (Read)

+ How to invest like a millionaire and build wealth for retirement (Read)

+ What a Russian invasion of Ukraine would mean for markets as Putin orders troops to separatist regions (Read)

+ 21 Stocks That Will Profit From Rising Interest Rates (Read)

+ Yesterday's most read... Mortgage Rates Jump Again. They're Approaching 4%. (Read)
TALKING SHOP
"Congratulations, you just played yourself." - the OpenSea hacker
While most of us were making questionable decisions on Saturday night, virgins the world over were losing their collective minds...

An alleged hack of OpenSea sent the Web3 world spiraling. At one point Saturday night rumors were swirling that hundreds of millions of dollars worth of NFTs had been compromised.

Turns out OpeaSea itself wasn't hacked, but 32 OpenSea users fell for a phishing scam. That means there are at least 32 people on this earth dumber than you.

The value of NFTs stolen is estimated to be worth $1.7M. Butt hurt poors will be happy to hear that tokens from Bored Ape Yacht Club were stolen.

No hacker has been identified, but we can all agree it was some 13-year-old from Russia, right?

❓ Check out today's EXIT INTERVIEW (see the bottom of this email). I want to know who's on the NFT bandwagon...
"You gotta spend money to make money, amirite? You guys...?" - DraftKings CEO, Jason Robins
DraftKings is backing up the Brinks' truck for pretty much anyone with an LLC and some ad inventory...

And investors noticed. Shares of DKNG plummeted nearly 22% on Friday after it dropped its latest earnings report.

For what it's worth, the sports book's Q4 was actually pretty impressive. Losses per share and the top line both beat analysts' expectations. And it wasn't even close, tbh.

So, why the massive selloff?

EBITDA. Or lack thereof. DKNG said it expects a loss of between $825M and $925M in 2022. Analysts were expecting a loss of "just" $572M on average. Oof.

And the company's got marketing expenses to blame. DraftKings's ad spend is the stuff of sports networks' wet dreams. In 2021, for example, marketing expenses more than doubled vs. the year of our lord 2020, hitting $981.5B.
ANYTHING ELSE?
+ Just know that your dad will never love you as much as Carl Icahn loves his daughter. The billionaire activist investor is turning up the heat on McDonald's. Carl has started a proxy fight with the Golden Arches. He's hoping to secure two board seats. Why? Because his daughter is big mad about the fast food chain's treatment of pigs. The best part? Carl only owns 200 shares of McDonald's. (Read more)

+ This is the best thing to happen to Virgin Galactic since the shuttle carrying Richard Branson didn't explode mid-flight. Chairman Chamath Palihapitiya said he is stepping down from SPCE's board. You might recall that Virgin Galactic merged with one of Chamath's SPACs in 2019. You might also recall that SPCE is down more than 80% in the past year, and Chamath recently indicated he DGAF about the Uyghur minority group in China. Spoiler: that didn't go over well. (Read more)

+ Welp, it's official, the Fed's best employment perk (read: insider trading) has been eliminated. The new set of rules prompted by a scandal that rocked the Central Bank will bar Fed officials from trading individual stocks, bonds, and crypto. They'll also need prior authorization to trade and will need to hold securities for at least a year. (Read more)
EXIT INTERVIEW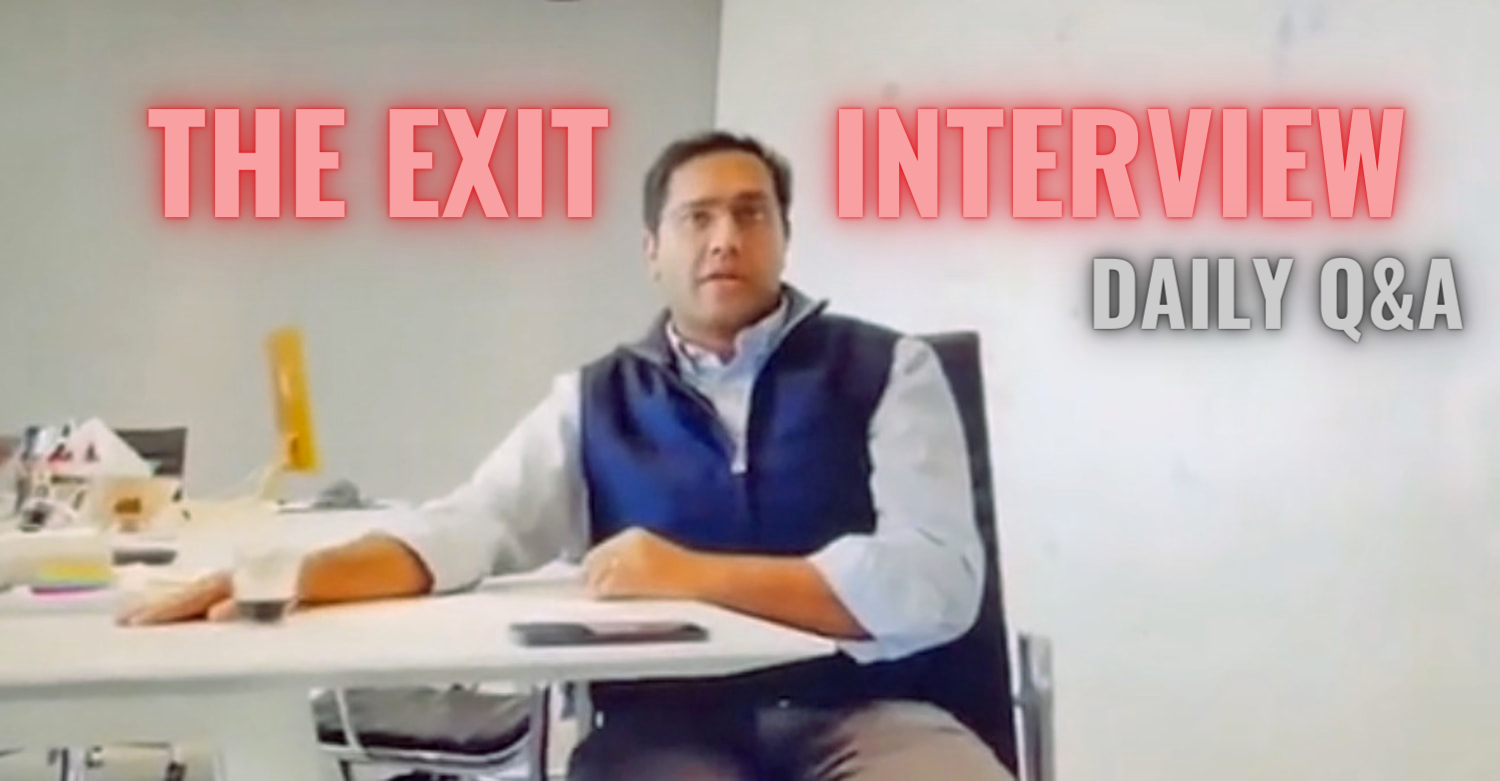 On Friday I asked...

Is it time to take the trading app away from Cathie Wood?

73.1% of weekday warriors responded Nope. Let her ape into whatever she damn well pleases.
26.9% responded Yes. Save her from herself.

The OpenSea "hack" over the weekend got me thinking... I don't know how many of you are virgins own NFTs. Here's today's question...


Do you own an NFT?
Bonus points will be awarded for pics (... mostly so I can save it on my phone and tell people it's mine).

Submit your answer by tapping one of the choices below.

☑️ Yes
☑️ Nope

Have an EXIT INTERVIEW question you want to pose to the masses? Submit it here.
© 2022 Barstool Sports, Inc. All Rights Reserved