Hey there Weekday Warriors,
Walmart said f*ck it, if the Fed won't do anything about inflation, we will.

And in case you were wondering, Elon hasn't changed... not even a little bit.

Enjoy the next 4 minutes and 29 seconds of blue-chip news and commentary.

Snap necks and cash checks,
Tyler

PS, markets are closed Monday (and I'll be busy shopping President's Day sales), so no newsletter on Sunday, but you'll get the weekly preview on Monday AM.

PPS, my Twitter has been called a 'masterclass in sh*tposting.' If you're into that kinda thing, follow me @JPMorinChase.
Let's check in on the markets...
DOW -1.78% (-6.21% YTD)
S&P 500 -2.12% (-8.68% YTD)
NASDAQ -2.88% (-13.37% YTD)
10-YEAR YIELD (1.96%)
There was blood in the streets yesterday. Thanks, Vlad (Putin, not Tenev).


What about the meme stonks?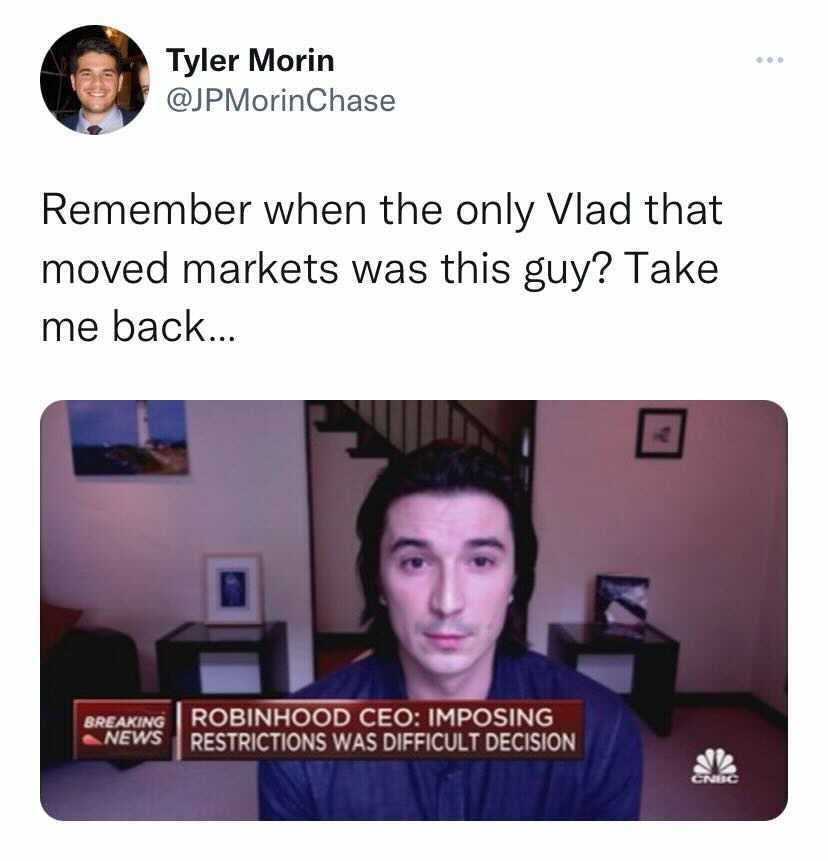 Source: @JPMorinChase
STONKS
1) Nvidia ($245.07) -7.56%
2) Palantir ($11.77) -15.75%
3) Roku ($144.71) -10.37%
COINS
1) Bitcoin ($40.9k) -7.21%
2) Ethereum ($2.90k) -7.88%
3) Dogecoin ($0.14018) -6.24%
1) Reflects 3 most discussed meme stonks over the past 24 hours
2) Sh*tcoin prices as of 4 PM EST
WALMART
Walmart is the hero we need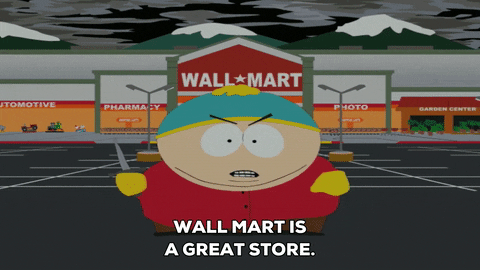 Source: Giphy
Another Walmart earnings report, another missed opportunity to announce that the company will finally begin accepting Litecoin...

But Wally World still managed to get investors full torqued. The retailer beat on the top and bottom lines and reiterated its guidance for 2022... which came in above analyst's expectations, for the record.

Thanks, J-Poww

The Waltons have one man to thank for their recent success: J-Poww. You see, with inflation at 40-year highs, Americans are hunting for bargains, especially at the grocery store *coastal elites become confused*.

And since Wally World bends over its suppliers, it's able to keep prices (relatively) low. WMT's CFO had this to say: "We know that consumers are focused on inflation, and we're continuing to watch key item pricing to ensure that we help them through this. This type of environment plays to our strengths."

"bUt WhaT AbOUT tHE MaRGIns?!" - Amazon bulls

Walmart's CEO Dougy Dealz has a plan. And it sounds like he's taking a few pages right out of Jeff Bezos' playbook. Spoiler: Walmart employees will not be forced to piss in bottles.

The home of the $5 DVD bin will lean on higher margin businesses to supplement its retail ops.

"Oh, you mean like the in-store Subways?" - you, probably

Nope. Lines of business like its Amazon Prime ripoff (Walmart+), its third party marketplace (think: Amazon), and the fintech it's building out. You read that right. Walmart is coming for apps like SoFi. The company even poached a Goldman exec to run it.

But the business that has WMT investors foaming at the mouth is its payday loan biz ad biz. It's still relatively small compared to the BSDs like Facebook, Google, and Amazon, but active advertisers grew 130% last year. It hauled in $2.1B in 2021.

"I like the stock"

Shares jumped more than 3% on the day. Of course, it's probably worth noting the destroyer of mom-and-pop shop dreams turned on stock market cheat codes (read: it hiked its dividend and announced a buyback).

Water Cooler Talking Point(s)...

"If you're ever looking for me in a Walmart, there's only one place I'll be..." - Tyler, The Water Coolest HQ
TOGETHER WITH THINGS YOU MISSED
Some of you might find this hard to believe...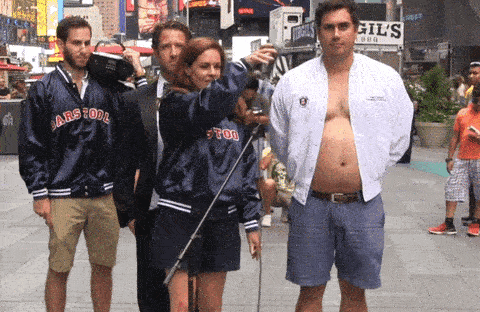 ... but there's more to the world than earning beats and Elon tweets.

That's why Barstool's fearless leader, Erika Nardini, created the Things You Missed newsletter. It's a free daily email newsletter that's like a cheat sheet for happy hour.

It delivers curated entertainment, business, sports and global news directly to your inbox every evening at 6 PM EST.

Do future you a favor and sign up now.
Subscribe today for free →
ELON
Aaand its gone...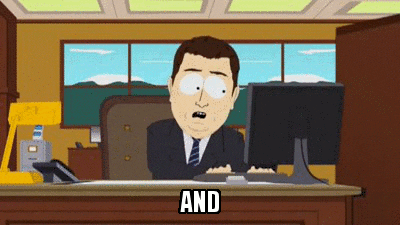 Source: Giphy
Remember all those brownie points Elon banked by (potentially) ending world hunger with a $6B donation that came to light earlier this week? Yeah, he's already used them all up...

Elon kicked off his Thursday by posting a meme that compared Canada's Prime Minister Justin Trudeau to Hitler. He was replying to a post that indicated JT could begin limiting bitcoin donations benefitting the vax protestors in Ottawa.

The world's richest man deleted the post... 12 hours later. To say a lot of people were big mad would be an understatement.

Investors had to be thinking, "Well, it can't get much worse..."

To which Elon replied "Hold my beer."

You might remember that in the aftermath of his infamous "funding secured" tweet, the SEC fined Elon and Tesla a combined $40M and stripped Musk of his chairman duties (... which is how he officially became Technoking of Tesla).

Well, his lawyers wrote to the Shortseller's Enrichment Commission (read: Elon wrote a letter and told his lawyer to mail it) questioning why the $40M hasn't been distributed to shareholders impacted by the inside joke posted for his girlfriend.

"Ok, that's a fair point" some might say. But Elon wasn't done. His "lawyers" went on to say "Worst of all, the SEC seems to be targeting Mr. Musk and Tesla for unrelenting investigation largely because Mr. Musk remains an outspoken critic of the government; the SEC's outsized efforts seem calculated to chill his exercise of First Amendment rights."

Tesla shares fell 5% on the day. Elon's shenanigans certainly didn't help, nor did the claims that Teslas have a "phantom braking" problem (read: more than 400k could brake randomly).

Water Cooler Talking Point(s)...

"If it hadn't been disbanded, Tesla's PR team would be burning the midnight oil." - Tyler, The Water Coolest HQ
PERSONAL FINANCE

+ Mortgage Rates Jump Again. They're Approaching 4%. (Read)

+ These 17 small-cap stock ideas have momentum and valuation on their side, says Jefferies (Read)

+ Russian invasion of Ukraine could add 10%-15% selling pressure on crypto, analyst says, as bitcoin plunges 8% (Read)

+ Yesterday's most read... 7.5% Inflation: 2 Safe Dividend Stocks to Buy Now (Read)
TALKING SHOP
"Remember when the only Vlad that moved markets was Vlad Tenev?" - investors
Wednesday's headlines: "Putin pulls out."
Thursday's headlines: "So that was a f*cking lie."

This might come as a surprise but the country that has 100k troops at the ready for a full scale invasion of a sovereign nation lied about having de-escalated things. Or at least that's what NATO said on Thursday.

POTUS and other US officials echoed the sentiment, indicating that an invasion of Ukraine by Russia was "imminent"... whatever the f*ck that actually means. It didn't help matters that some Russian-backed separatists claim Ukrainian forces opened fire on them. I love the smell of false flag operations in the morning.

Presumably because they're afraid they'll have to trade sea urchin ceviche at Dorsia for rations on the frontline, investors were spooked by the news. Markets took it on the chin, with the Dow falling 620 points on the day. For those of you keeping score at home, that marks the Dow's worst day in 2022.

The Nasdaq and S&P 500 got bundled too (down 2.1% and 2.8%, respectively).
"You son of a b*tch, I'm in." - Cathie Wood
Cathie Wood is about to become the proud owner of a whole lot of Roku stock if her recent buying spree of "undervalued innovation" stonks is any indication...

Roku's earnings beat easily, but that was pretty much the only redeeming quality about the company's report. Revenue for the quarter missed by more than $30M ($865M vs. $894M expected).

That's the bad...

Now for the ugly. Guidance was more of a dumpster fire than your 2021 year end review. Roku expects to bring in $720M in the first quarter while analysts were looking for $748M. And the company sees EBITDA coming in around $55M. The Street, on the other hand, was expecting $79M.

As you might have guessed, Roku's internal revenue growth estimates for the year also disappointed Wall Street.

So, who's to blame? Well, for starters, supply chain issues are wreaking havoc on the company dependent on chip. Plus, a laundry list of issues are putting a world of hurt on the advertisers that usually write big checks to Roku to get featured alongside Quibi's former library of content.
ANYTHING ELSE?
+ There were a lot of investors who forgot two very important things yesterday... 1) Palantir sees you when you're sleeping, they know when you're awake... and they definitely know when you sold shares 2) Peter Thiel is vindictive af... just ask Gawker. So it came as a bit of a shock that shares of PTLR fell nearly 16% despite mixed earnings and decent guidance for the year. (Read more)

+ Nothing to see here, just a crypto company going public via SPAC in 2022. The company behind USD Coin, the second-largest stable coin pumped the brakes on its SPAC merger. It filed a request to extend the termination date of its deal with Concord Acquisition to December. But that wasn't the only change to the contract. The company's valuation doubled from $4.5B to $9B. (Read more)

+ Having a bad day? Take solace in knowing that Facebook (Meta?) has fallen out of the top 10 most valuable companies by market cap. The social network once had a valuation north of $1T. As of yesterday's close, it was worth just $565B. (Read more)
EXIT INTERVIEW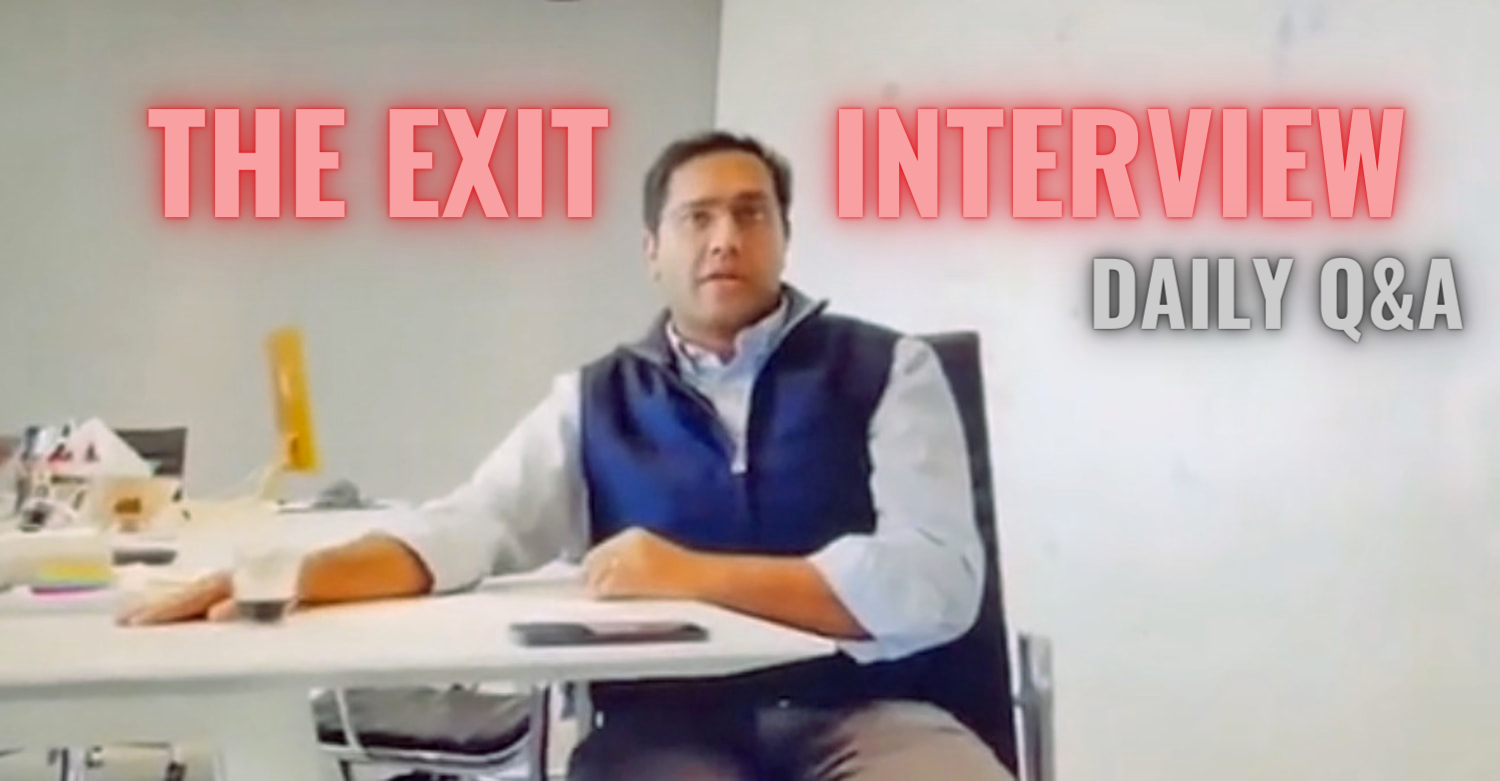 Yesterday I asked...

How many Fed rate hikes do we see this year?

40.6% of weekday warriors responded Less than five
25.0% responded Five
16.2% responded Six
9.1% responded Seven
9.1% responded More than seven

You guys, I was asking how many Fed interest rate hikes you expect... not how many you want. Can't knock you for only caring about tendies, though.

Here's today's question...


Is it time to take the trading app away from Cathie Wood?
(Submit your answer by tapping one of the choices below.)

☑️ Yes. Save her from herself.
☑️ Nope. Let her ape into whatever she damn well pleases.

Have an EXIT INTERVIEW question you want to pose to the masses? Submit it here.
© 2022 Barstool Sports, Inc. All Rights Reserved