Hey there Weekday Warriors,
Another day, another laundry list of Russian sanctions handed down by a who's who of world powers.

Plus, a Canadian bank is expanding its brick and mortar footprint in the US... and I'm not entirely sure why.

Enjoy the next 4 minutes and 28 seconds of blue-chip news and commentary.

Snap necks and cash checks,
Tyler

PS, if you want my real time takes, get at me on Twitter at @JPMorinChase. For anything else, shoot me an email at tyler.morin@barstoolsports.com.
Let's check in on the markets...
DOW -0.49% (-7.36% YTD)
S&P 500 -0.24% (-8.81% YTD)
NASDAQ +0.41% (-13.15% YTD)
10-YEAR YIELD (1.82%)
So. Much. Volatility.


What about the meme stonks?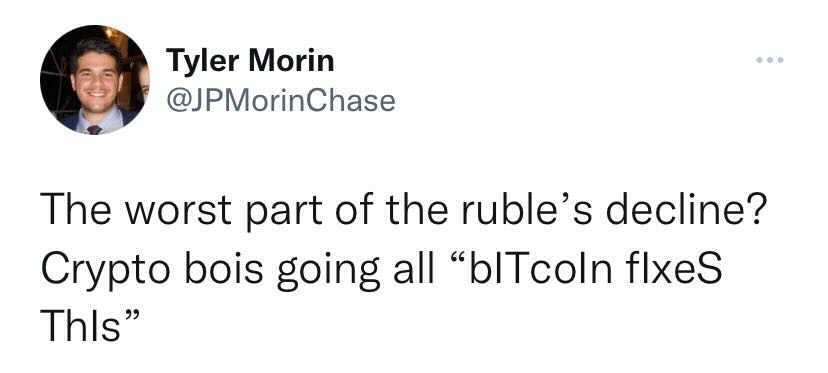 Source: @JPMorinChase
STONKS
1) Tesla ($870.43) +7.48%
2) Lucid ($28.98) +9.98%
3) Zoom ($132.60) +5.81%
COINS
1) Bitcoin ($41.8k) +10.14%
2) Ethereum ($2.83k) +7.32%
3) Dogecoin ($0.12916) +4.44%
1) Reflects 3 most discussed meme stonks over the past 24 hours
2) Sh*tcoin prices as of 4 PM EST
WWIII
"I got a fever..."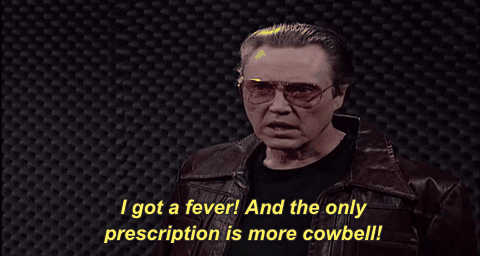 Source: Giphy
"... and the only prescription is more sanctions." - POTUS

Once again Joey Politics made it rain sanctions on Russia. The latest round will apply additional pressure to Russia's central bank. The move bars US institutions from doing any business with the Central Bank, essentially freezing any cash Putin hopes to bring home to prop up the economy.

Uncle Sam also added to his proverbial "Rich Russian People to Kill" list. Kirill Dmitriev is the latest oligarch who's about to go all "I am never going to financially recover from this." The US is also coming for the direct investment fund Dmitriev heads. This is a total power move by POTUS since it's an open secret that the "sovereign wealth fund" is Putin's slush fund.

And in what was more of a symbolic gesture, the US told 12 Russian diplomats stationed at the UN in New York City to GTFO. Officially the Russians were accused of spying, which seems on brand.

But it wasn't just the US rug pulling Russia. The EU and other nations handed down sanctions of their own on Monday. FFS, even the historically neutral country, Switzerland got in on the fun.

But are these economic sanctions even working?

Well, if the crowds of Russians lining up to withdraw cash at ATMs is any indication, they've been a resounding success. Russia's state run bank reported "significant outflows of deposits in a very short time."

On Monday the ruble fell nearly 30% against the dollar hitting its all-time low... not unlike Vlad Putin when a bunch of Ukrainian "farmers with pitchforks" held off his advances. It "recovered" later in the day, but was still down 20% vs. the dollar.

In an attempt to stop the bleeding, Russia's Central Bank more than doubled the countries key interest rate from 9.5% to 20%. The idea here is to convince (read: trick) savers to keep their money in Russian banks. "Yeah, that's gonna be a no from me, dawg." - the Russian people.

Water Cooler Talking Point(s)...

"I immediately regret this decision." - Vlad Putin
TD BANK
Merger Monday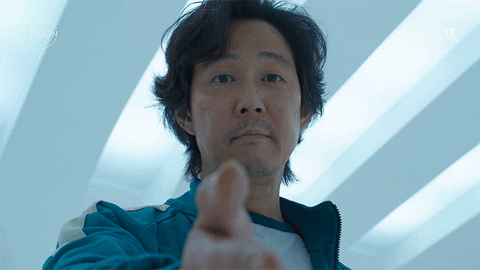 Source: Giphy
Another Canadian bank is expanding its footprint in the US, because nothing screams "innovation" quite like brick and mortar financial institutions...

And TD Bank is backing up the Brink's truck for the opportunity. The bank is buying Tennessee-based First Horizon, for $13.4B. In typical Canadian fashion, Toronto Dominion was super polite in offering a 37% premium over FH's closing price on Friday.

The deal will make TD's network of banks one of the largest in the US... which is an accomplishment on par with being the most prolific frozen banana kiosk empire in the country. Post-merger the combined company will have more than 1.5k locations.

Y tho?

Despite fintech's best efforts, TD believes IRL banking is the future. The First Horizon takeover is the first major deal of TD CEO Bharat Masrani's reign. He took over from Ed Clark who had begun building a US retail banking kingdom in 2004, beginning with a deal for Banknorth and expanding up and down the East Coast.

And it probably doesn't hurt that TD (and pretty much every other Canadian bank) is flush with straight cash homie. You see, the fun police in Canada (read: the Central Bank) limited banks from buying back stonks and hiking dividends during the pandemic, leaving them with fat stacks of capital to deploy.

You might recall that Bank of Montreal already shelled out $16.5B for Bank of the West back in December.

Unsurprisingly, shares of First Horizon soared 28.4% on the day, while TD dropped roughly 2.5%

Water Cooler Talking Point(s)...

"I'm not not saying we should be concerned about Canadian banks infiltrating the US financial system..." - Tyler, The Water Coolest HQ
PERSONAL FINANCE

+ Here's how U.S. investors may have exposure to Russian stocks (Read)

+ Wall Street's Risky 'Razor Blade' Trade Is Making a Comeback (Read)

+ Can Russia use cryptocurrencies to evade Western sanctions? Likely, to some extent, but it's 'very hard to do at scale,' says one analyst (Read)

+ The 2 Best ETFs for Dividends (Read)

+ Yesterday's most read... These 5 Stocks Will Pay Me More Than $3,000 in Dividends This Year (Read)
TALKING SHOP
"Ya'll got any more of those variants?" - Zoom
It really do be like that sometimes. Just ask Zoom.

In early 2020, Zoom was so popular that it was sending shares of other companies named Zoom soaring.

But with the pandemic winding down, the times they are a-changing. Zoom reported earnings yesterday after the bell, and it wasn't pretty. The video conferencing software maker, which has to be thinking to itself, "it could be worse, we could be Skype," beat on the top and bottom lines, but its current quarter and full year guidance raised red flags...

The company said it's expecting sales between $1.07B and $1.075B in Q1. Analysts were looking for closer to $1.1B. For the full year, ZM leadership predicts it will bring it between $4.53B and $4.55B. Analysts expectations were $4.71B. Not great, Bob.

Investors did what they do best: panic sell. Shares were down more than 13% at one point after hours. However, by the end of the extended sesh, the stock was just 2% lower. Still, shares are down nearly 30% on the year.

❓ Check out today's EXIT INTERVIEW (see the bottom of this email). All this talk about communications got me thinking about AOL Instant Messenger...
"Shock and awe." - Disney leadership
If Russia wants to invade Ukraine, it's going to have to do so without knowing how Pixar's "Turning Red" ends.

Disney announced late Monday that it will halt all future theatrical releases in Russia until Vladimir Putin gets his head out of his ass.

The entertainment giant joins a long list of Western companies going all "not today, Satan" to Vlad and his comrades.

On Sunday, BP, one of the biggest foreign investors in Russia, sent a strong message by pulling out of its partnership with Russian state oil company Rosneft. BP estimates its decision could cost it as much as $25B.

And yesterday, not to be outdone by its fellow British supermajor, Shell dissolved its joint venture with Russia's Gazprom.
ANYTHING ELSE?
+ Lucid is down bad. Shares of the EV maker dropped 14% on Monday after the company cut its 2022 production forecast by more than 40%. Originally the company had expected to produce 20k cars. On the plus side, that's 20k more than Nikola. (Read more)

+ It's a bad time to be in the stationary bike biz. Isn't that right, IFit? The Peloton competitor, which announced a restructuring plan and layoffs last week, raised $355M as part of a down round. The investment led by L Catterton, valued the company at less than $3B, which is about 60% less than its most recent valuation. (Read more)

+ Razzelkhan aka Heather Morgan, one of the "masterminds" behind the $4.5B bitcoin laundering scheme is apparently seeking a plea deal in what is probably the least surprising news of all time. (Read more)
EXIT INTERVIEW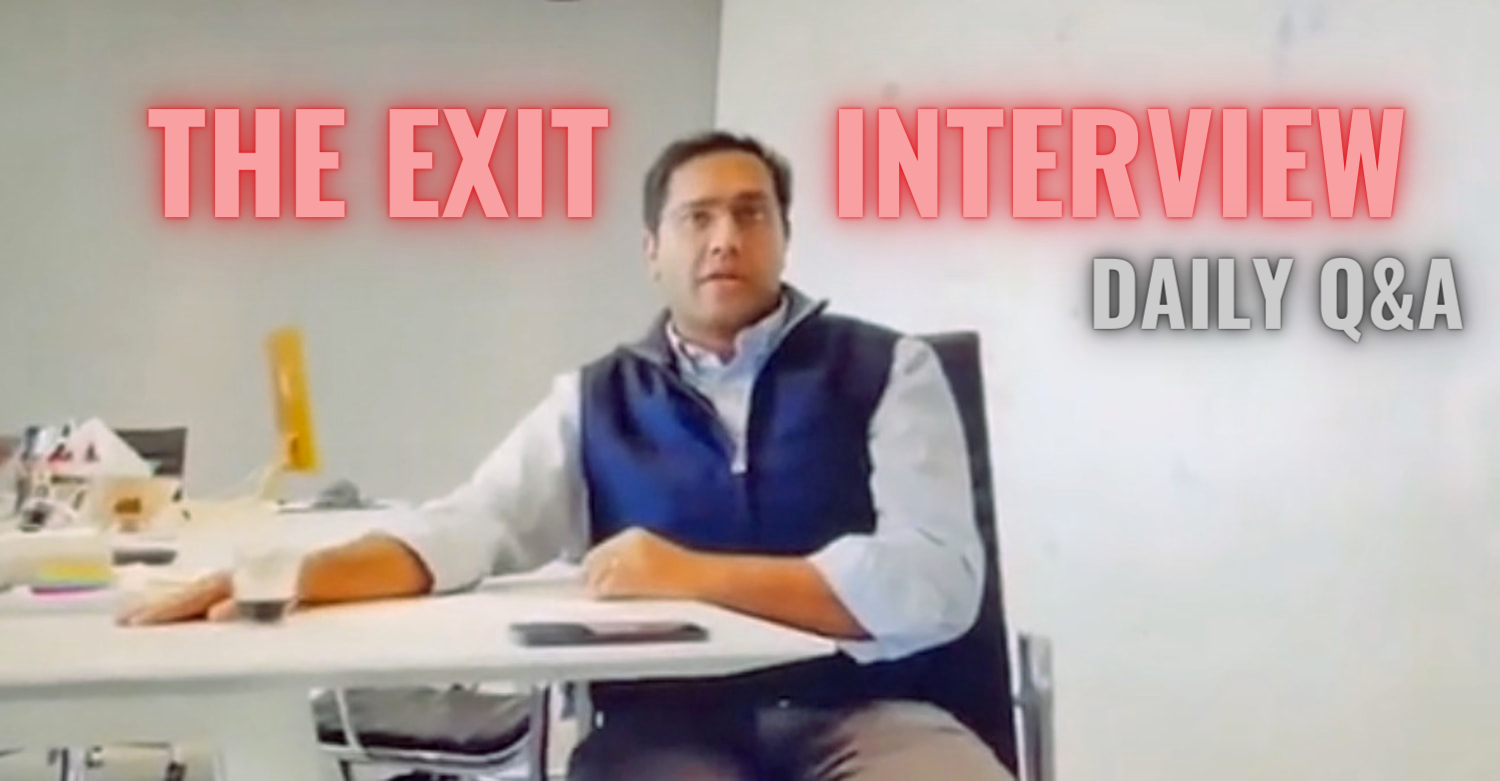 On Friday I asked...

You have the chance to grab dinner with either Warren Buffett or Elon Musk. Who ya got?

55% of weekday warriors responded Elon
45% responded Warren

Not gonna lie, this was a lot closer than I thought. Really expected Elon to run away with this one.

Here's one of my favorite answers, courtesy of Ryan...

"Elon. I appreciate the senior discount (almost) as much as Warren, but I'm not usually that hungry at 4PM."

Now let's get into today's question...


What was your AOL Instant Messenger screen name?

Yes, I will be publicly shaming people tomorrow.

SUBMIT YOUR ANSWER HERE
© 2022 Barstool Sports, Inc. All Rights Reserved