Hey there Weekday Warriors,
Zuck just can't catch a break, and I'm here for it. Plus, Charlie Munger still throwing heat at 98.

And if that wasn't enough for you, the Fed minutes also dropped yesterday.

Enjoy the next 4 minutes and 23 seconds of blue-chip news and commentary.

Snap necks and cash checks,
Tyler

PS, my Twitter has been called a 'masterclass in sh*tposting.' If you're into that kinda thing, follow me @JPMorinChase.
Let's check in on the markets...
DOW -0.16% (-4.36% YTD)
S&P 500 +0.09% (-6.79% YTD)
NASDAQ -0.11% (-10.69% YTD)
10-YEAR YIELD (2.04%)
Yesterday markets mounted a yuge comeback in the afternoon... and we've all got the Fed minutes to thank.


What about the meme stonks?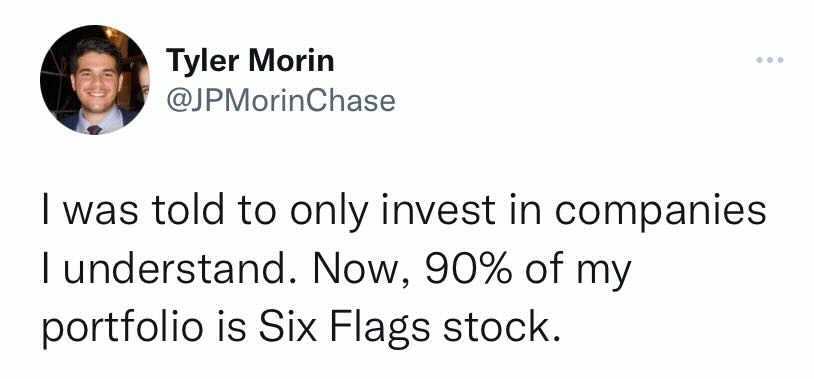 Source: @JPMorinChase
STONKS
1) Nvidia ($265.11) +0.06%
2) Roblox ($53.87) -26.31%
3) Facebook ($216.54) -2.02%
COINS
1) Bitcoin ($44.1k) -0.04%
2) Ethereum ($3.14k) +1.19%
3) Dogecoin ($0.14951) -0.25%
1) Reflects 3 most discussed meme stonks over the past 24 hours
2) Sh*tcoin prices as of 4 PM EST
CHARLIE MUNGER
Ok, grandpa, let's get you back inside...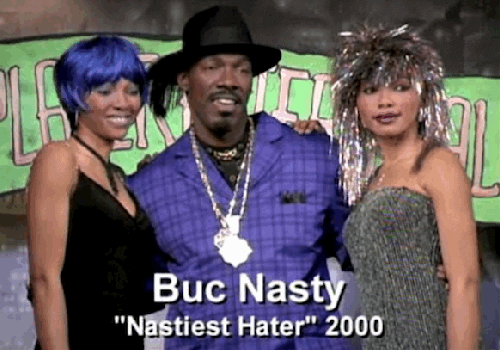 Source: Giphy
Looks like Charlie Munger will be challenging Silky Johnson and Buc Nasty for Player Hater of the Year in 2022...

It seems like every few months Charlie Munger calls up Yahoo! Finance and asks them to fire up a live feed so he can hold an airing of grievances. And yesterday at the Daily Journal's investor day Q&A, Buffett's BFF did not hold back... which makes sense since he's 98 and all.

So what did he have to say?

Well, for starters he called inflation "the biggest long-range danger we have probably apart from a nuclear war." In case you were wondering just how concerned the Other Guy in Omaha is about price increases, he claimed that inflation led to the fall of the Roman Empire.

No word on if inflation also killed the dinosaurs.

If you're under the age of sixty, you may want to tune out for this next part...

When he wasn't warning about inflation, or, you know, talking about the Journal's actual business, Charlie was raising red flags about the only thing that scares old people more than incontinence... change.

Munger went in on crypto, calling it a "venereal disease" (spoiler: that's what boomers call STDs). He went on to say that he thinks China got it right by banning crypto. Oof.

And he dropped arguably the most boomer line of all time: "'Last Vegas' was a very good film" "We've already got a digital currency, that's called a bank account."

But that wasn't the only thing the Berkshire Vice Chair hated on. He called trading platforms like Robinhood a "gambling parlor" and shared that he'd "make it unfeasible to make short-term gains in securities" if he was in charge.

Water Cooler Talking Point(s)...

"I'm sorry Charlie, I thought this was America." - Tyler, The Water Coolest HQ
TOGETHER WITH THINGS YOU MISSED
Some of you might find this hard to believe...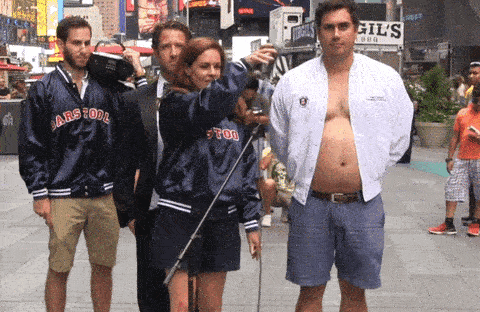 ... but there's more to the world than earning beats and Elon tweets.

That's why Barstool's fearless leader, Erika Nardini, created the Things You Missed newsletter. It's a free daily email newsletter that's like a cheat sheet for happy hour.

It delivers curated entertainment, business, sports and global news directly to your inbox every evening at 6 PM EST.

Do future you a favor and sign up now.
Subscribe today for free →
GOOGLE
"F*ck my life." - Zuck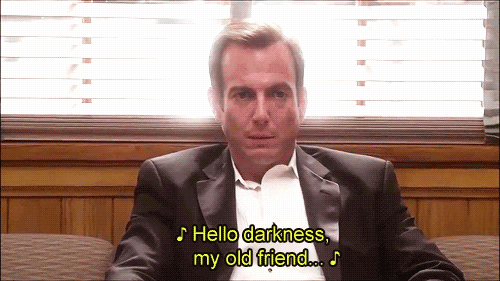 Source: Giphy
On the plus side, with its market cap falling under $600B, Meta could avoid some regulatory scrutiny...

Shares of Meta fell 2% yesterday, and it's got Google to thank... at least partially (fwiw, there was a broader tech sell off for most of the session).

So why'd Zuck's net worth evaporate this time?

The company that gave us Google+ said it plans to implement new privacy restrictions. And it's got nothing to do with hiding your weird kinks on the incognito browser. Google will begin limiting tracking across Android devices... in like two years.

Turns out all you green bubble bois and girls are being tracked across the interwebs via a digital advertising ID. That's why Facebook serves you low-T pill ads after you search 'how to get out of the friend zone.'

This is a BFD for big tech players and ad platforms that rely on your personal data to make money. Looking at you, Facebook.

Sound familiar?

That's because Apple recently did something similar. Now users need to opt-in to be tracked across the internet on an Apple device.

But not all privacy updates are created equal. While Google plans to take a few years to figure out an alternative, AAPL went all "you'll get nothing and like it."

The power move was so universally despised that Google even took a shot at Apple's changes in its announcement blog yesterday: "We realize that other platforms have taken a different approach to ads privacy, bluntly restricting existing technologies used by developers and advertisers." Shots fired.

But if Google's move has even a fraction of the impact that Apple's did, Facebook is about to get rekt. You see, during its most recent earnings call Zuck said he expects the company's top line to drop by more than $10B thanks to Apple's changes.

Unfortunately for lizard boi and Meta's investors, following that prediction nearly $250B of market share went the way of Friendster.

Water Cooler Talking Point(s)...

"I got two words for ya, Zuck..." - Tyler, The Water Coolest HQ
PERSONAL FINANCE

+ Traders are pricing in a chance of first back-to-back, half-point rate increases from the Fed since 1994 (Read)

+ Why Now Is the Time to Dive Into Tech Stocks (Read)

+ 7.5% Inflation: 2 Safe Dividend Stocks to Buy Now (Read)

+ Yesterday's most read... Got $2,000? Here Are 2 Beaten-Down Growth Stocks To Buy Right Now (Read)
TALKING SHOP
"Nothingburger." - how one WallStreetBets' user described the Fed Minutes
The Fed minutes were more of a letdown than bonuses at Archegos Capital.

It shouldn't come as much of a surprise considering the minutes usually don't move markets drastically. Well, except last month when we got the December meeting notes which offered up a few surprises, like plans to wind down the Fed's balance sheet sooner than expected. Stocks plummeted on fears of a more hawkish Fed.

This time, it appears that Jerome got everything out in the open during his post-meeting presser. It didn't come as a shock to investors that the FOMC discussed hiking rates in March and winding down its balance sheet soon thereafter.

In fact, the minutes were so anticlimactic that they sent shares up.
"Trust me, bro..." - the Commerce Department
Barry Bonds' home run record isn't the only thing getting the 'asterisk' treatment...

You see, yesterday, the Commerce Department... which is a real thing that your tax dollars fund... announced that retail sales jumped 3.8% in January. Because if there's anyone who likes B.M.F. on stuff they probably don't need, it's Americans. See: QVC's success.

The figure came in well above the 2.1% consensus and was nothing short of legendary compared to the 2.5% decline in December. This might come as a shock, but online shopping led the charge, with sales increasing 14.5% vs. the previous month.

Furniture and home furnishings put up big gainz too. Those Kelly Clarkson Wayfair commercials are working, you guys. What might be more impressive is that food and drinking establishments, more colloquially known as restaurants and bars, only saw sales drop 0.9%. That's despite Omicron going hard in the paint.

But...

It's probably worth noting that the nerds at the Commerce Department don't adjust for inflation... which is at a 40-year-high. That means those sales figures are, for lack of a better word, inflated.
ANYTHING ELSE?
+ During its earnings call yesterday Nvidia had this to say about its failed $40B takeover of arm: "We gave it our best shot." Investors appeared to overlook that pathetic excuse of an excuse after they got a peek under the good at NVDA's Q4. The chipmaker beat on the top and bottom lines and its guidance came in ahead of analyst's predictions. Shares still fell after hours. Tough crowd. (Read more)

+ Alta Fox Capital Management wants to relive its glory days of stuffing nerds in lockers. The activist investor you've probably never heard of is looking to get five board seats at Hasbro and is hoping to convince the toy company to spin off the gaming unit that houses Magic: The Gathering and Dungeons and Dragons. (Read more)

+ DoorDash would like to personally thank each and every one of you for continuing to be a gluttonous recluse. The food-delivery giant reported earnings yesterday and judging by the record number of orders placed in Q4 (369M), ordering-in is not slowing down post-pandemic. And investors could not have been more excited. Shares rose 28% after hours. (Read more)

EXIT INTERVIEW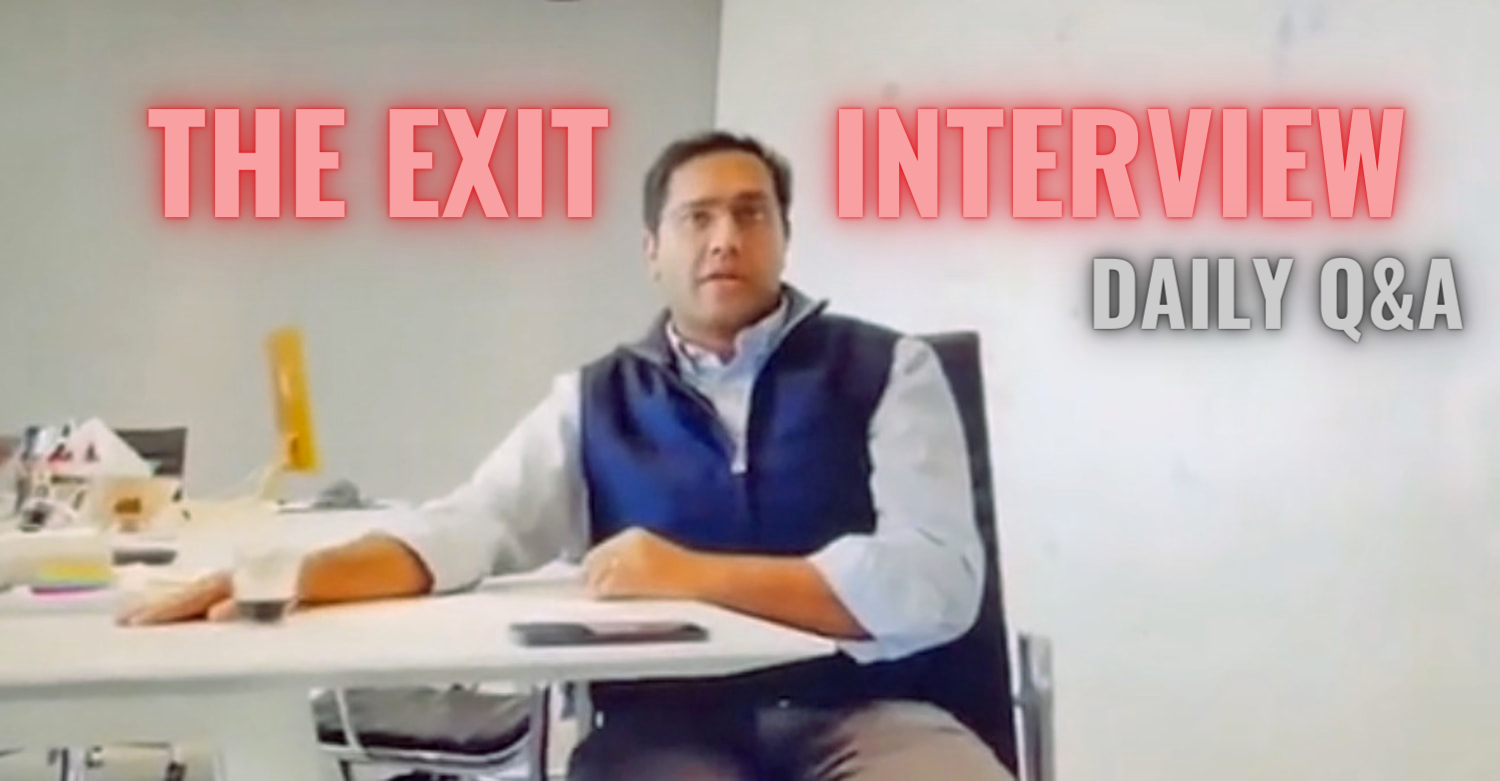 Yesterday I asked...

Who is the most insufferable of all the hedgies?

26.1% of weekday warriors responded Ken Griffin
25.0% responded Ray Dalio
22.9% responded Steve Cohen
22.9% responded Bill Ackman
3.1% responded Other

You all are equal opportunity haters. I was honestly expecting a landslide victory for Ken Griffin. The 'others' that got the most love were Carl Icahn... and Nancy Pelosi.


Let's do some dot plotting of our own. How many Fed rate hikes do we see this year?
(Submit your answer by tapping one of the choices below.)

☑️ Less than five
☑️ Five
☑️ Six
☑️ Seven
☑️ More than 7

Have an EXIT INTERVIEW question you want to pose to the masses? Submit it here.
© 2022 Barstool Sports, Inc. All Rights Reserved