Hey there Weekday Warriors,
A lot to break down today. And get this, not all of it revolves around war in Eastern Europe. Ford dropped some yuge EV news. And J-Poww made it very clear he lives his life a quarter point at a time.

Enjoy the next 4 minutes and 26 seconds of blue-chip news and commentary.

Snap necks and cash checks,
Tyler

PS, if you want my real time takes, get at me on Twitter at @JPMorinChase. For anything else, shoot me an email at tyler.morin@barstoolsports.com.
Let's check in on the markets...
DOW +1.79% (-7.36% YTD)
S&P 500 +1.86% (-8.55% YTD)
NASDAQ +1.62% (-13.14% YTD)
10-YEAR YIELD (1.72%)
Markets really, really liked what J-Poww had to say.


What about the meme stonks?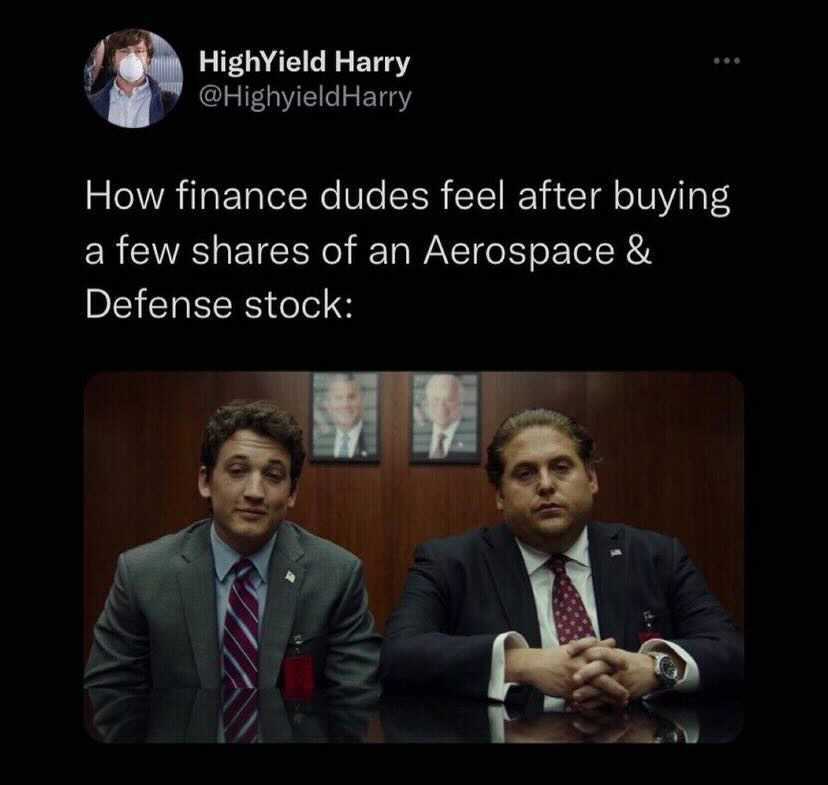 Source: @HighyieldHarry
STONKS
1) SoFi ($11.58) +3.39%
2) Tesla ($879.89) +1.80%
3) Snowflake ($264.69) +0.57%
COINS
1) Bitcoin ($43.8k) -0.01%
2) Ethereum ($2.94k) -1.04%
3) Dogecoin ($0.13235) -0.75%
1) Reflects 3 most discussed meme stonks over the past 24 hours
2) Sh*tcoin prices as of 4 PM EST
FORD
"Best I can do is a re-org..." - Ford CEO, Jim Farley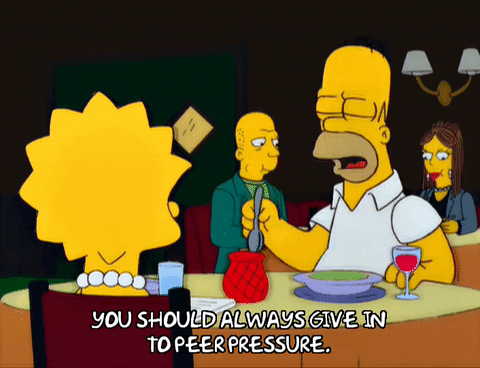 Source: Giphy
Technically Ford CEO Jim Farley wasn't lying last week when he said the OG carmaker wouldn't spin off its EV or ICE (internal combustion engine) operations into separate companies...

Ford announced on Wednesday that it would split its legacy and electric vehicle operations into separate units... under the Ford umbrella. The ICE biz will be called Ford Blue, while the EV ops will be called Ford Model e... because a lower-case "e" is the new "startup name with no vowels."

As part of the move $F will break out the financials for three of its lines of business: fossil fuel whips, electric cars, and commercial vehicles.

Why?

Mostly because Jim Farley caves to peer pressure more quickly than the kids on 'Euphoria'. Wall Street analysts have been calling for Ford to split into two separate publicly traded entities in an attempt to unlock value from a standalone EV business (read: get a valuation closer to Tesla).

The compromise will grant Wall Street their wish... kinda (EV financials will be broken out), while Ford gets to reap the financial windfall of being en EV maker. It's a win-win, unless, of course, Ford's electric business performs like the Hummer EV.

And the way Chris Farley's cousin (seriously, Jim is Chris' cousin) sees it, Blue will be a "profit and cash engine" that will help subsidize its massive investment in EV innovation.

And there are certainly plans to invest...

Jim Farley is about to spend on Ford's electric business like a wealthy absentee father who's trying to pay for his son's love. The company now expects to spend $50B on EVs and other tech by 2026. That's well above the $30B previously earmarked.

And if the company succeeds, it will be money well spent. Ford plans to produce at least 2M electric vehicles by 2026. Your move, Elon.

Investors like the stock....

Shares popped more than 8% on the day.

Water Cooler Talking Point(s)...

"What could possibly go wrong... besides a Ford EV losing another tug of war to a Cybertruck?" - Tyler, The Water Coolest HQ

❓ Check out today's EXIT INTERVIEW (see the bottom of this email). Talking about Chris Farley got me thinking about his best movies...
INTEREST RATES
"The f*ck if I know." - J-Poww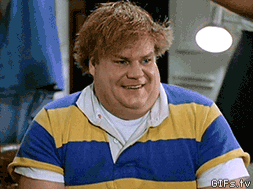 Source: Giphy
Unlike most of you on Twitter, J-Poww is not trying to pretend he knows anything about geopolitics...

In prepared statements for a semiannual touch base with lawmakers, the Fed Chair said "The near-term effects on the U.S. economy of the invasion of Ukraine, the ongoing war, the sanctions, and of events to come, remain highly uncertain." There was no mention of Ukraine's sovereignty being transitory.

But have no fear, J-Poww said he's "monitoring the situation closely."

Enough about Ukraine...

Being the attention whore that he is J-Poww quickly turned the convo to himself, particularly his plans for the next few weeks...

You see, Jerome and the FOMC get together in the middle of this month to discuss the US economy, make a decision on interest rates... and probably dip their pen in the company ink after a few two-for-one margs at happy hour.

On Wednesday the head of the central bank took (almost) all the suspense out of the Fed's upcoming meeting, all but promising there will be a rate hike. He went on to say he plans to live life a quarter percentage point at a time (read: we can expect a 0.25% rate hike). Sorry to be the bearer of bad news if you have "half point hike" on your March 2022 Fed Meeting bingo card.

And in case you were concerned, according to Jay, the Fed will start trimming its massive balance sheet once rate hikes have begun. So, this month.

Markets liked the sound of a 25 basis point hike (vs. 50). Jer's comments sent shares to the moon. The S&P 500 closed up nearly 2% on the day.

Water Cooler Talking Point(s)...

"This guy f*cks, amirite?" - Tyler, The Water Coolest HQ... pointing to J-Poww
PERSONAL FINANCE

+ Will Russia-Ukraine war spark a dash for U.S. dollars? Here's what to watch. (Read)

+ These two energy companies are shoveling cash to investors and their stock prices are cheap (Read)

+ Oil's Spike Could Bring a Recession, History Shows (Read)

+ Yesterday's most read... Bitcoin Is Flying in the Face of War. Here's What May Come Next. (Read)
TALKING SHOP
"This is terrible news." - literally no one
Turns out Jeff Bezos was onto something when he started selling sh*t on the interwebs...

Amazon is closing dozens of its brick and mortar locations. Have no fear hipsters living in gentrified neighborhoods, Whole Foods are safe. The locations set to shutter include the company's pop up locations, 4-stars showrooms, and book stores. Have we learned nothing from Barnes & Noble?

It shouldn't come as much of a surprise considering sales fell at their retail locations from 2019 to 2021. Thanks, 'rona boi.

This doesn't mean Andy Jassy is done with IRL retail, though. Amazon is still trying to make its tech-heavy, cashierless convenient stores happen. And it recently announced plans to open an Amazon Style clothing store outside of LA.
"Burn baby burn" - Fitbit
Google is taking a page out of Samsung's playbook...

Fitbit, which was bought by Google in 2019 for $2.1B, is recalling 1.7M smartwatches. And it has nothing to do with them making users look like douchebags.

More than 150 people worldwide had reported that batteries in their smartwatches had overheated and caused burns in some cases. A small price to pay for being reminded to drink 64 oz of water per day.

But look on the bright side, Google... it could be worse, you could make the Chevy Volt.
ANYTHING ELSE?
+ Welp, it appears that Peloton founder and ex-CEO John Foley has no intentions of going down with the ship. Foley sold $50M worth of stock to MSD Partners, an investment firm that manages money for Michael Dell and other people with f*ck you money. (Read more)

+ It's that time of the year again. Tim Apple's set to announce some trivial updates to Apple products on March 8th at an event dubbed "Peek Performance." Rumor has it that the company will drop new iMacs and MacBooks as well as a cheaper 5G iPhone SE for all the ballers on a budget. (Read more)

+ That Topps acquisition isn't going to pay for itself. Fanatics, which recently bought the trading card company for $500M, just raised $1.5B at a $27B valuation. Most recently, the sports merch giant was valued at $18B. (Read more)
EXIT INTERVIEW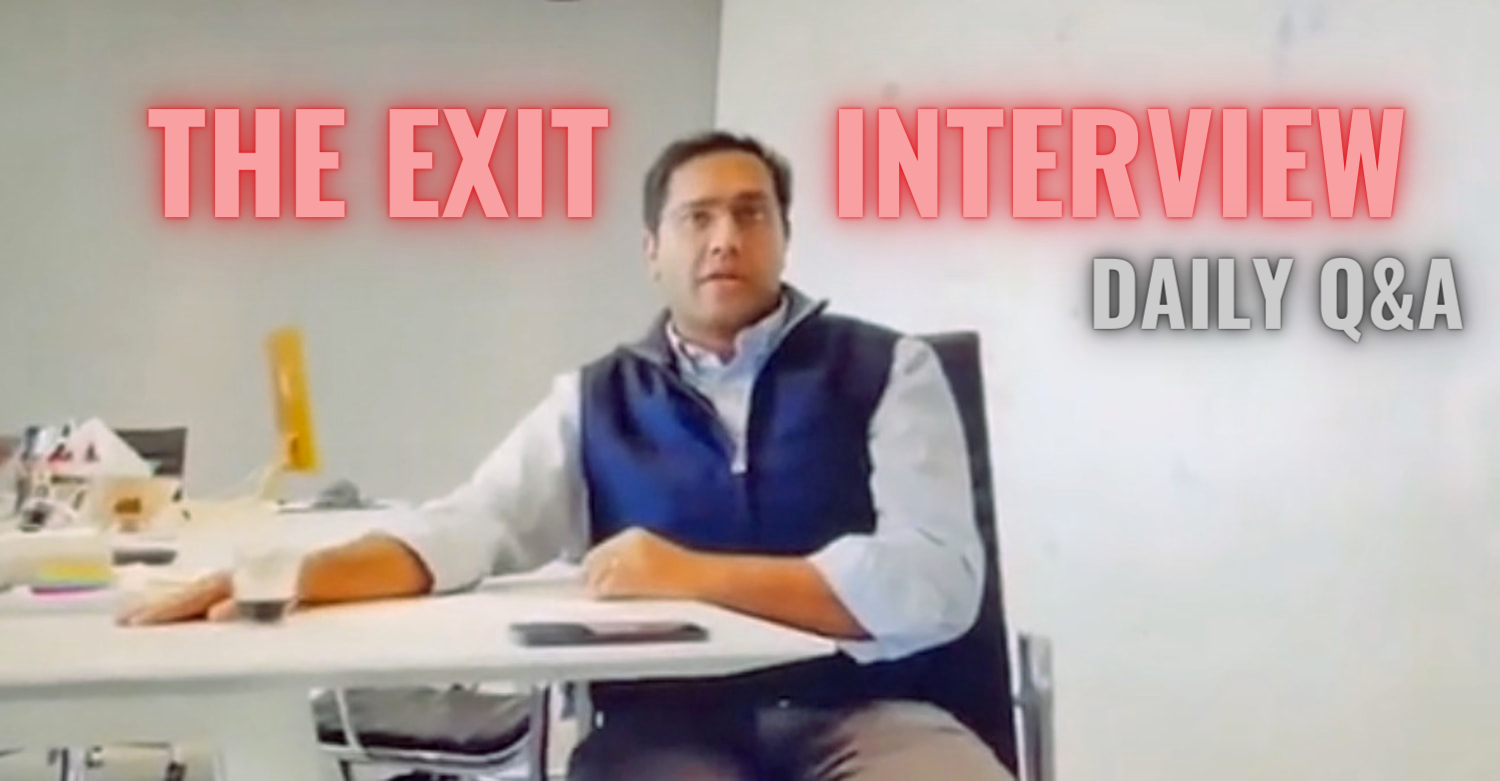 Yesterday I asked...

Did you own AMC or GME in 2021?

59.6% of weekday warriors responded Nope
17.3% responded Yes, and I did ok
12.8% responded Yes, and I got left holding the bag
10.3% responded Yes, and I made f*ck you money

I challenge the 10.3% of you that made "f*ck you money" to send me pics of your Lambos.

Here's today's question...


What's Chris Farley's best movie?
☑️ Tommy Boy
☑️ Black Sheep
☑️ Billy Madison
☑️ Beverly Hills Ninja
☑️ Almost Heroes
☑️ Other (reply directly to this email)
© 2022 Barstool Sports, Inc. All Rights Reserved