Hey there Weekday Warriors,
If you're coming off of a 48-hour bender, I've got some good news and some bad news. The good news is that Russia and Ukraine have agreed to chat in Belarus today. The bad news? Expectations are pretty low...

Try to enjoy the next 4 minutes and 32 seconds of blue-chip news and commentary.

Snap necks and cash checks,
Tyler

PS, if you want my real time takes, get at me on Twitter at @JPMorinChase. For anything else, shoot me an email at tyler.morin@barstoolsports.com.
Let's check in on the markets...
DOW +2.51% (-6.91% YTD)
S&P 500 +2.24% (-8.59% YTD)
NASDAQ +1.64% (-13.50% YTD)
10-YEAR YIELD (1.96%)
Nothing to see here, the Dow just had its best day since late 2020...


What about the meme stonks?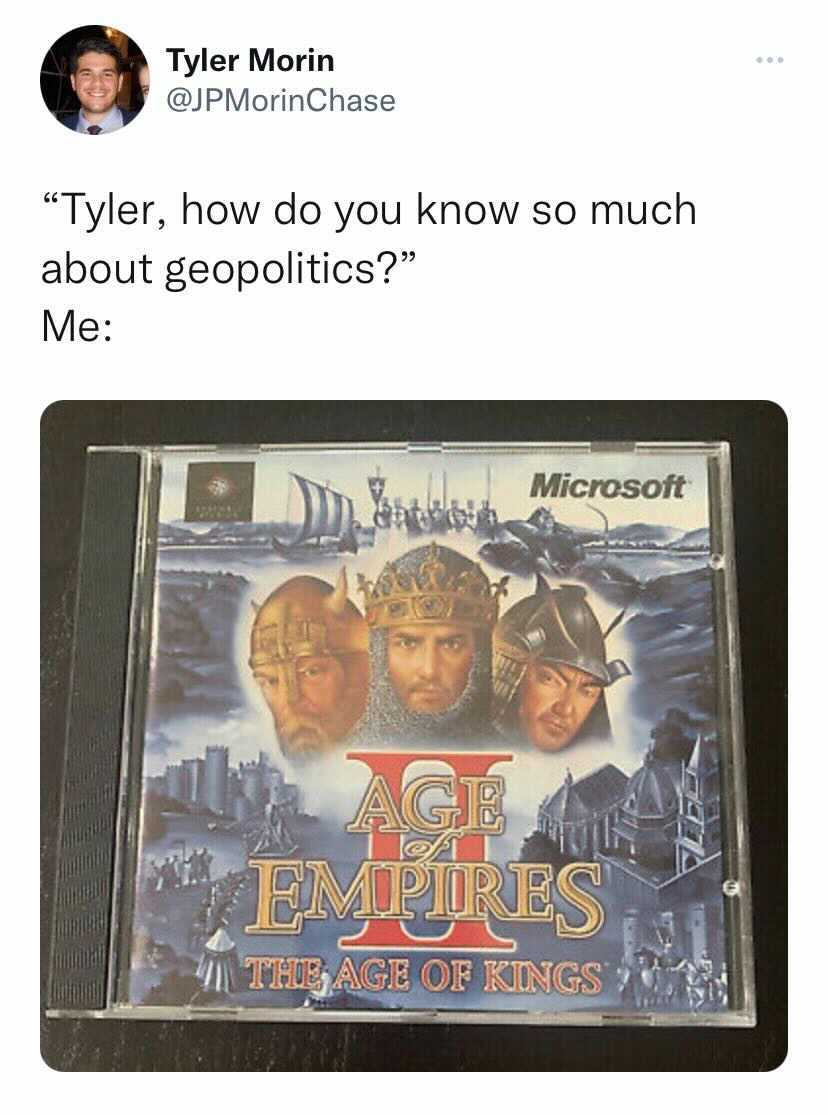 Source: @JPMorinChase
STONKS
1) Tesla ($809.87) +1.14%
2) GameStop ($118.58) -4.82%
3) BP ($30.73) +5.35%
COINS
1) Bitcoin ($38.0k) -0.81%
2) Ethereum ($2.63k) -0.49%
3) Dogecoin ($0.12367) -0.12%
1) Reflects 3 most discussed meme stonks over the past 24 hours
2) Sh*tcoin prices as of 4 PM EST
WWIII
Swifties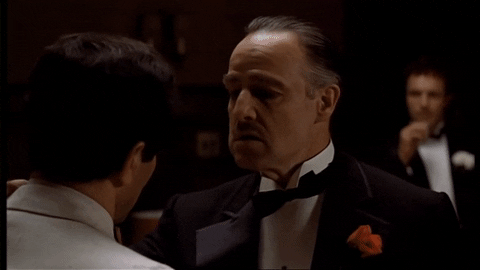 Source: Giphy
Arguably the only thing getting embarrassed worse than the Russian army right now, is the country's currency, the ruble. And the West's latest round of sanctions certainly isn't going to help...

All the people who found out about SWIFT this week, and immediately demanded world leaders weaponize it to pwn the Russian economy have gotten their wish... kinda. After pushback from certain EU members (sup, Italy), the US and EU announced plans to expel a handful of Russian banks from SWIFT.

Noticeably absent from the blacklist are any banks handling fossil fuel transactions. Because nothing says "we care about Ukraine" quite like continuing to fuel Russia's economic engine by purchasing its biggest export...

As a reminder, SWIFT is like WhatsApp for banks. But without Zuck mining the messages for personal data. It's a messaging system that helps facilitate trillions of dollars in transactions each day. And getting left out of the group chat can be catastrophic for banks that have to count on less reliable and more cumbersome systems (read: email).

That's it?

Nope.

Team America World Police also plans to make the Russian Central Bank's life a f*cking nightmare. The US, EU, UK and Canada (aw, how cute that we let them play) will freeze a large chunk of the Russian Fed's reserves abroad.

Translation? Russia could have trouble propping up its economy.

But wait, there's more...

On Friday, the US and EU also announced sanctions on President Putin himself. Of course, those are largely symbolic considering Putin doesn't have any B of A accounts...

Water Cooler Talking Point(s)...

"Uncle Sam has got Vlad scrambling to see if he left any money in his Venmo account last time he was stateside." - Tyler, The Water Coolest HQ
INFLATION
Is that bad?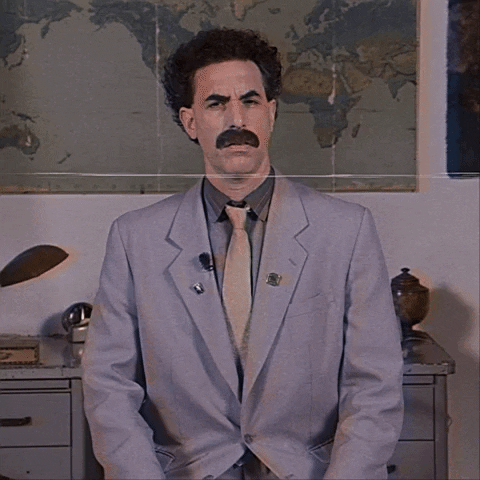 Source: Giphy
While you were sh*tposting WWIII memes on Friday, the Fed was busy drawing up battle plans to combat inflation...

Of course, if the core personal consumption expenditures price index print was any indication there's really only one choice: the nuclear option.

The Central Bank's preferred inflation gauge rose 5.2% year over year. That's the biggest jump since the Reagan administration (read: 39 years) and came in slightly above economists' consensus.

What does it all mean?

Well, for starters, we can all agree inflation is not transitory.

And the data all but ensures that the Fed will raise rates at its March meeting. Not that it was ever really in doubt. The only question that remains is will J-Poww raise by 25 or 50 basis points.

Markets lost their collective sh*t, right?

Not exactly. You see, it appears that at this point investors have come to terms with the Fed's easy money policy going the way of Vlad Tenev's backbone circa January 2021.

Case in point: markets mooned on Friday, despite the data. After erasing an 800-point deficit on Thursday, the Dow closed up 834 points to close out the week. That marks its biggest single gay gain since late 2020.

The S&P 500 and Nasdaq added 2.2% and 1.6%, respectively. Sad.

The yuge day probably speaks more to the market's violent volatility as of late vs. the Street having any insight into whether we'll all be vaporized by thermonuclear weapons in the next few weeks.

Water Cooler Talking Point(s)...

"Are we having fun yet?" - Tyler, The Water Coolest HQ
PERSONAL FINANCE

+ Ukraine Crisis Upends Investing Playbook for 2022 (Read)

+ Is Now the Time to Buy or Sell? 7 Stocks to Consider During Turbulent Times. (Read)

+ These 5 Stocks Will Pay Me More Than $3,000 in Dividends This Year (Read)

+ Yesterday's most read...The one question to ask yourself about your 401(k) when stock indexes are dropping (Read)
TALKING SHOP
"Saturdays are for the earnings." - Warren Buffett
The only thing Warren Buffett loves more than DQ is dropping Berkshire's earnings on Saturdays.

Unsurprisingly, the company that owns nearly 6% of Apple had itself a quarter. Net earnings rose 11% in Q4. For the year, earnings hit $90B, $40B of which came from AAPL gainz.

Of course, the Oracle has warned investors they shouldn't focus on Berkshire's investments... which is exactly what someone who lived through the Great Depression would say.

Instead, Charlie Munger's BFF wants you to keep an eye on operating earnings, which were still pretty impressive, hitting $7.29B for the year of our lord 2021. That's a 45% gain vs. 2020.

But the best part of Berkshire's Q4 earnings is that Warren drops his (presumably handwritten) annual letter to shareholders.

Per usual, the note was full of sage advice and folksy anecdotes that just scream "I'm from Omaha." Like calling railroads "the number one artery of American commerce."

❓ Check out today's EXIT INTERVIEW (see the bottom of this email). I have a Warren Buffett hypothetical for you...
"And for that reason, I'm out." - BP
Does BP's decision to be on the right side of history in Eastern Europe make up for dumping like 200M gallons of oil into the Gulf of Mexico? No.

But is it a good start? Also, no... but humanity certainly appreciates the effort.

The British O&G supermajor, which is no stranger to sh*tshows, is abandoning its 19.75% stake in Russian oil giant Rosneft, as it seeks to distance itself from the country.

And it's a BFD considering the partnership accounts for one-third of the BP's production. Not to mention ripping up the agreement will cost BP more than $25B.

The move by BP, which is the biggest foreign investor in Russia, could put pressure on other companies to give the pull-out method a try. Looking at you, Shell.
ANYTHING ELSE?
+ Hopefully this goes better than that time Elon tried to help that soccer team in Thailand. Grime's ex is about to make it rain internet on Ukraine after urgent pleas from the country's leadership. On Saturday Elon tweeted "Starlink service is now active in Ukraine. More terminals en route." (Read more)

+ "jOiN mY DisCOrd"... said no straight shooter ever. Federal prosecutors announced on Friday that Twitter user "Alex DeLarge" pled guilty to securities fraud after admitting he was running a pump and dump scheme. The Florida Ohio man would send penny stonks mooning with bullish DD and sell his own shares when his followers took the bait. Meanwhile, Ken Griffin is a free man... (Read more)

+ It's not a contest, but if it was, Steve Schwarzman would be winning. Blackstone CEO Steve Schwarzman hauled in a cool $1.1B in 2021. That's one of the largest Wall Street pay package ever. (Read more)
EXIT INTERVIEW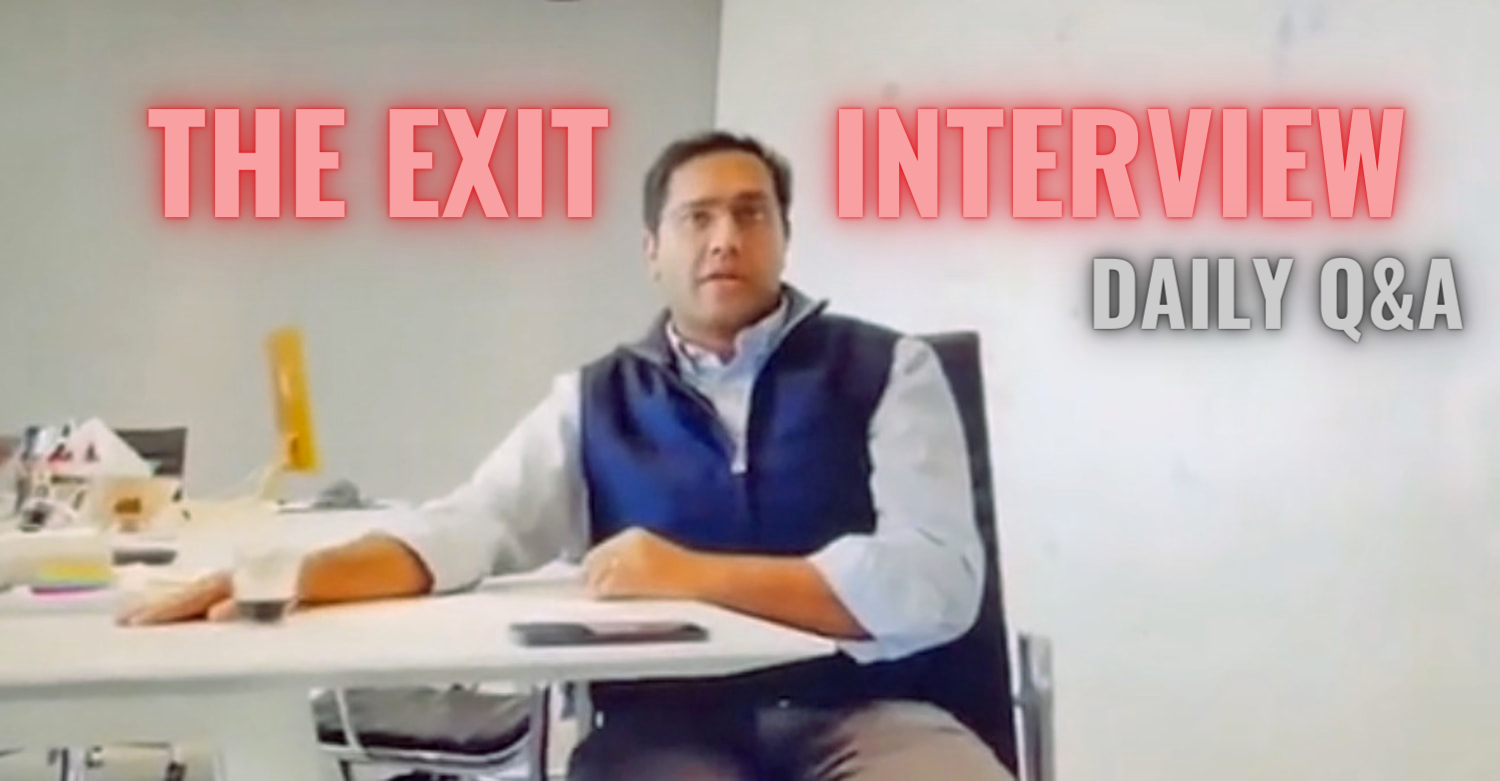 On Friday I asked...

What's your go-to app for transferring money to other people?

58.9% of weekday warriors responded Venmo
15.2% responded PayPal
15.0% responded Zelle
10.9% responded Cash App

Now let's get into today's question...


You have the chance to grab dinner with either Warren Buffett or Elon Musk. Who ya got?

☑️ Elon
☑️ Warren

Per usual, extra credit will be awarded for explaining your answer. You can reply directly to this email.
© 2022 Barstool Sports, Inc. All Rights Reserved