TOGETHER WITH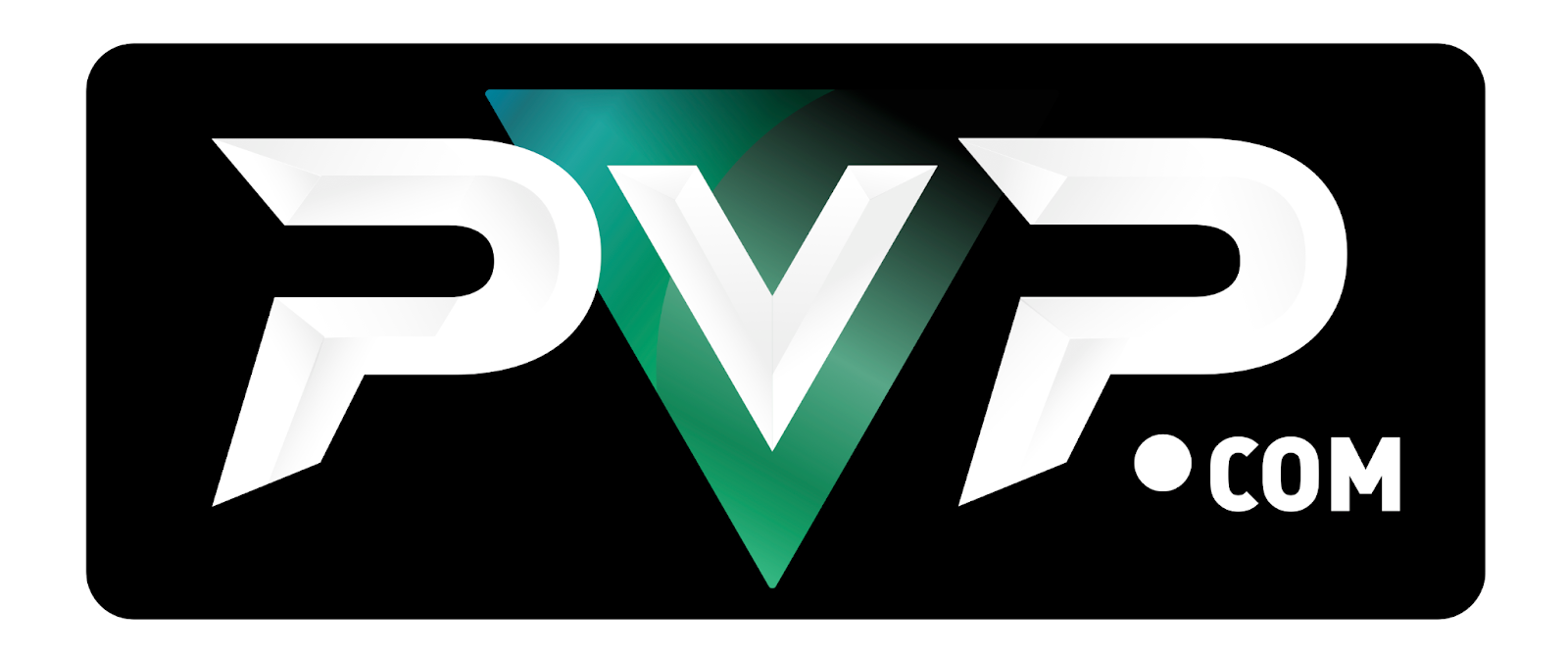 Hey there Weekday Warriors,
ICYMI, we dropped an absolute specimen of a Sunday newsletter yesterday.

Here's what's on tap for today...

▶️ Joey Politics is coming for big tech
▶️ Richard Branson didn't die in a fiery crash, so that's good...
▶️ Philip Morris is schemin'

Enjoy the next 4 minutes and 25 seconds of blue-chip news and commentary.

Let's get this bread,
Tyler
Let's check in on the markets...
DOW (34,870.16) +1.30%
S&P 500 (4,369.55) +1.13%
NASDAQ (14,701.92) +0.98%
10-YEAR YIELD (1.36%)
After Thursday's rout, markets were firing on all cylinders Friday. But it certainly wasn't because investors aren't afraid of the delta variant...

Nope, investors were simply BTFD.

Let's check in on the meme stonks, shall we?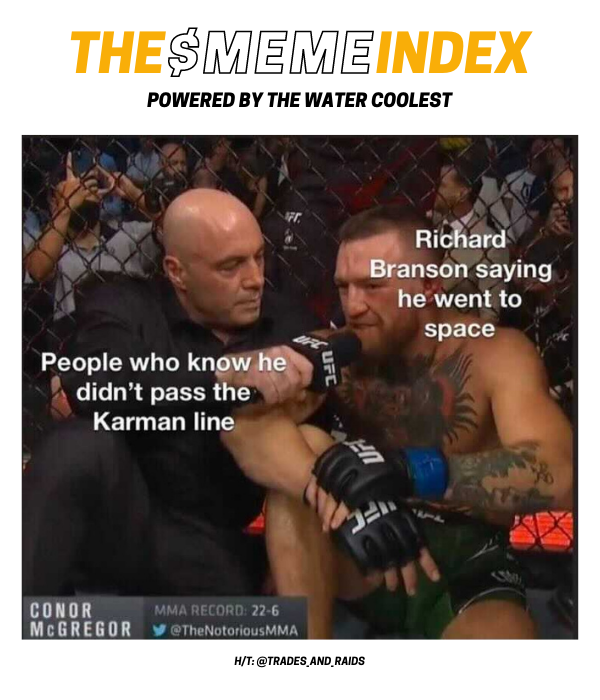 AMC ($46.19) -3.65%
Apple ($145.11) +1.31%
Bitcoin ($34.56k) +2.71%
Clover ($9.27) -0.96%
CPI Card ($17.50) -2.78%
Dogecoin ($0.22) +2.50%
GameStop ($191.23) -0.07%
Grupo Televisa ($13.52) +2.89%
Krispy Kreme ($19.29) +5.99%
NIO ($45.53) -0.15%
Palantir ($23.29) +0.91%
Virgin Galactic ($49.20) -6.62%
1) Reflects 10 most discussed meme stonks over the past 24 hours
2) Bitcoin and Dogecoin prices as of 4 PM EST
EXECUTIVE ORDER
Tall order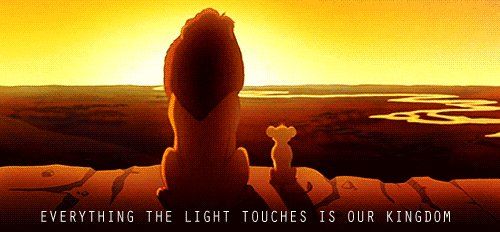 Source: Giphy
"Everything the light touches is covered in this executive order." - President Biden

On Friday, Joey Politics inked the all-you-can-eat buffet of executive orders. It's got something for everyone.
Joe's goal is to bolster competition in the home of capitalism and Waffle House via 70+ initiatives that involve dozens of federal agencies.
"You get an order. And you get an order. And you get an order. Everybody gets an order!" - Oprah and Joe Biden
POTUS has initiatives for days. Like...
Reinstating net neutrality rules
Increasing scrutiny on big bank and big tech M&A... so we don't get stupid bank names like Truist
Importing prescription meds from Canada... and generally decreasing the cost of medicine in the US
Limiting non-compete agreements
Combating baggage and other egregious airline fees. Sucks to suck, Spirit.
Biden left no stone unturned.
But investors and analysts fear...

... that the new regulations might be (read: definitely are) targeting big tech. How can we be so sure? Well... one of the new policies will target companies that purchase growing competitors and those that collect a sh*tload of data. We see you, Google, Apple and Facebook.
The executive order also tackles "right to repair," which would allow third party repair shops to fix your gadgets despite restrictions put in place by the likes of Microsoft and Apple.

Tech stonks moved on the news... just not in the direct you'd expect. Markets rebounded in a big way on Friday following Thursday's bloodbath. And that included tech stocks. Apple and FB rose more than 1% and Google was up 0.38%.

Water Cooler Talking Point(s)...

💧 "If there is one thing all Americans can get behind, it's f*cking over Zuck." - Tyler, The Water Coolest
TOGETHER WITH PVP
Investing is not a f*cking game...
But investing IN games? Now there's a good idea.

If 'rona boi' taught us anything (besides how many days in a row you can wear the same sweatpants), it's that the gaming industry is a legit opportunity. Even before the world turned upside down, consumer video game spend topped $120B (in 2019).

But not all games are created equal. The Player vs. Player games like Fortnite, League of Legends, and World of Warcraft have created their own industry within gaming, reaching $57.9B globally with 2.7B players.

So, how can you capitalize on this market? Bring the gamers together through a social network.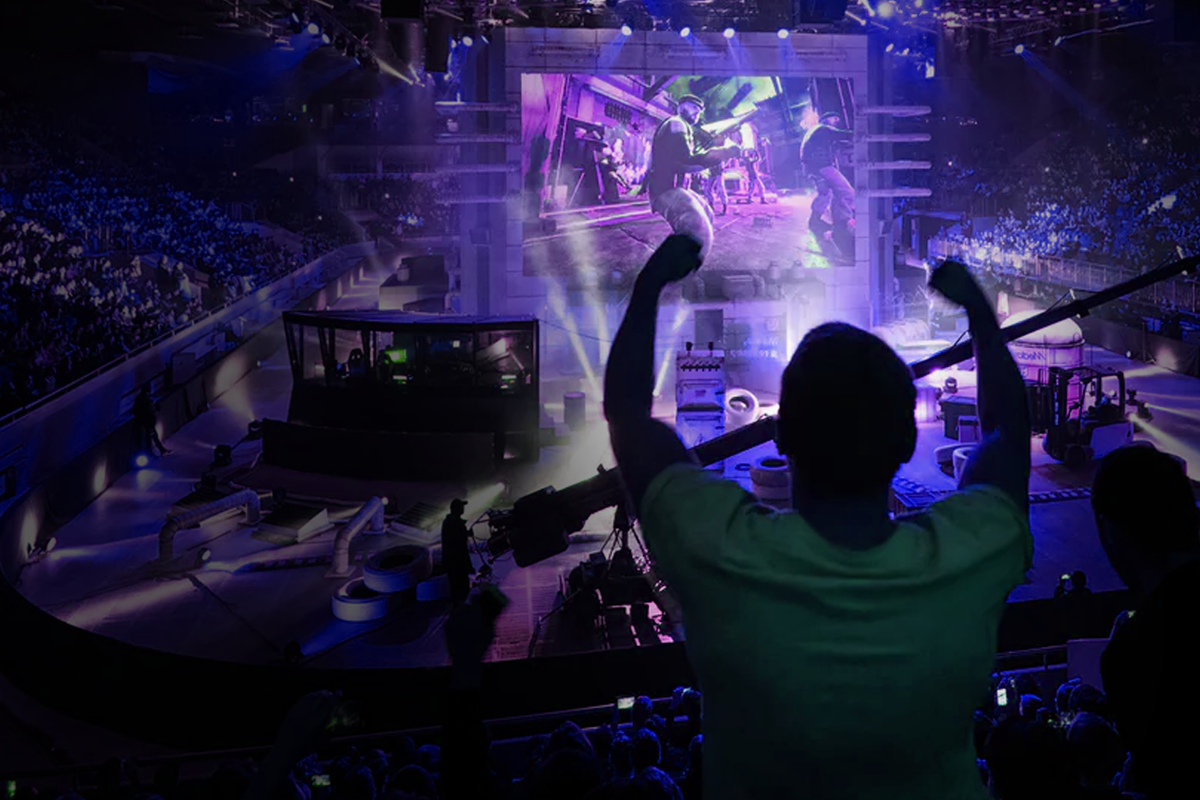 Meet PvP.com, the social community for gamers. The forum connects gamers using a proprietary algorithm based on schedule, preferred games, and, presumably, days passed without getting laid. It already has 116k users and partnerships with the biggest streaming platforms, like Twitch.

You might not fully understand the infatuation with gaming, but it's hard to deny it exists. PvP is looking for investors as it continues to grow its platform and acquire users.
Learn more info and get in on the action →
VIRGIN GALACTIC
This is Virgin Tom to ground control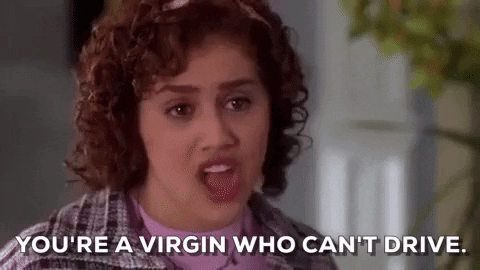 Source: Giphy
Virgin Galactic had a successful test flight into "space" Sunday morning, with Richard Branson on board. And if you're wondering why space is in quotes, keep reading.

The VSS Unity space plane flew over New Mexico, hit a top speed of Mach 3, and reached 53 miles (or 86 km) above earth before landing an hour after takeoff. And, most importantly, nobody blew up on the live stream hosted by Stephen Colbert...

This is a big step towards its goal of making space tourism possible... for the ultra rich only, of course. Once all systems are go, VG can begin sending its 600 customers into space for the completely reasonable price of $250k a seat, which is about $200k higher than what Frontier would charge.

The billionaire boi space race is officially underway...

Dick's flight took off just 9 days before Jeff Bezos's heads into space aboard Blue Origin's New Shepard.

Blue Origin tweeted on Friday that its test flight will travel past the Kármán Line (62 miles or 100km above Earth), which is internationally recognized as when space begins. It further cucked Virgins by pointing out that 96% of the world recognizes the 100 km threshold, while only 4% recognizes the 80 km Kármán line, calling Virgin Galactic's shuttle a high altitude airplane, not a rocket. Shots fired.

Virgin Galactic gained 17% on Thursday, dropped 6.62% Friday, but is up 111% YTD.

Water Cooler Talking Point(s)...

💧 "Call me crazy, but doesn't it seem like a bad sign that all the billionaires want to leave this rapidly warming planet?" - Nick, The Water Coolest
TOGETHER WITH 1440
Be the most interesting person at happy hour
This may come as a shock to many of you but only reading The Water Coolest isn't going to cut it in today's fast-paced world where biz, science, politics and culture intersect...

That's why 1440 created a Daily Digest that covers culture, science, sports, politics, business, and everything in between - in a 5-minute read each morning.

It has everything you need to be aware of for the day...and will keep you more informed than your overachieving, ass-kissing co-workers. Most importantly? It simplifies your busy life (and your inbox).
Talking shop...
"Neither snow nor rain nor heat nor gloom of night..." - Thoma Bravo
Apparently, Thoma Bravo doesn't care that a business called Stamps.com recently lost its exclusive deal to sell USPS postage...

The PE firm is buying the postage provider for $6B in cash. That's a 67% premium to Thursday's closing price.

The second-best TB is one of the biggest PE firms focused on software companies, with $78B in assets under management. Those assets include SolarWinds and McAfee (RIPIP).

No word on if Stamps.com will continue to sponsor literally every podcast ever recorded.
"Don't tell anyone, but..." - people familiar with matters at Microsoft
$MSFT is reportedly buying cybersecurity company RiskIQ for $500M... which makes a lot of sense considering hacks by teenagers from the Eastern Bloc are more rampant than incredibly offensive language on WallStreetBets.
Satya Nadella and Co. are no stranger to acquisitions, especially in the cybersecurity space. Just last month, the company bought ReFirm labs for an undisclosed sum.

The company was also reportedly in talks to buy Discord, and made a bid for TikTok, which it lost out on to Oracle. You hate to see it...
"Just breathe." - Faith Hill and Philip Morris
Philip Morris, the seller of Marlboro, Parliament, and other cancer sticks, is buying Vectura Group for $1.24B. The acquisition was funded by straight cash homie (assuming Randy Moss advised on this deal), and was 10% higher than Carlyle Group's bid in May that would have taken Vectura private.

Vectura, if you've never heard of 'em, produces inhalers and other products that help with respiratory illnesses. Essentially customers will be able to start smoking with Marlboro's and then rely on Vectura inhalers after burning too many heaters. Philip Morris' vertical integration game is strong.

Vectura gained 4.81% on Friday, while $PM gained 1.05%.
Anything else?
▶️ Shocker... a Marvel movie starring Scarlett Johansson broke F9's pandemic opening weekend record (Read on CNBC)

You can unsubscribe at any time here.
Copyright 2021 The Water Coolest. All rights reserved.
60 Schroback Road, Plymouth, CT 06782