Hey there Weekday Warriors,
Nothing to see here, just a couple of global superpowers playing RISK in real life.

Plus, one crypto platform was dealing with a bigger hangover than you yesterday.

Enjoy the next 4 minutes and 49 seconds of blue-chip news and commentary.

Snap necks and cash checks,
Tyler

PS, if you need real-time biz and markets commentary in your life, follow me on Twitter (@JPMorinChase). For pretty much anything else, shoot me a note at tyler.morin@barstoolsports.com.
Let's check in on the markets...
DOW -0.49% (-5.52% YTD)
S&P 500 -0.38% (-8.23% YTD)
NASDAQ UNCH (-12.90% YTD)
10-YEAR YIELD (1.98%)
Markets fell for the third straight day as investors continue to try and figure out wtf is happening in Ukraine, and more importantly, what the Fed's plans are.


What about the meme stonks?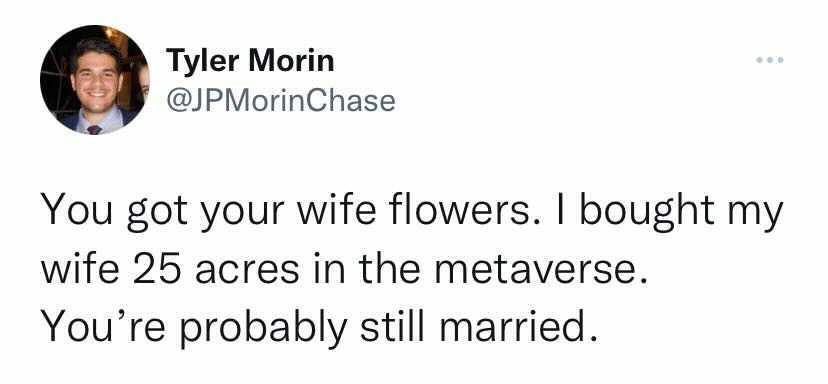 Source: @JPMorinChase
STONKS
1) Tesla ($875.76) +1.83%
2) AMD ($114.27) +0.96%
3) Facebook ($217.70) -0.84%
COINS
1) Bitcoin ($42.2k) -0.59%
2) Ethereum ($2.89k) -0.14%
3) Dogecoin ($0.14481) -6.30%
1) Reflects 3 most discussed meme stonks over the past 24 hours
2) Sh*tcoin prices as of 4 PM EST
WWIII
"So anyway, I started blasting." - Vladimir Putin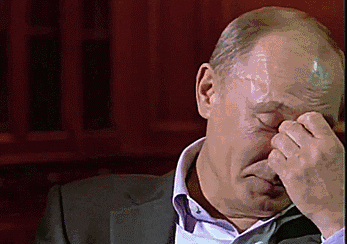 Source: Giphy
Remember when the worst thing we had to worry about was civilization being wiped out by a pandemic? Take me back...

On a day when the only thing we should have been thinking about making was love... war was living rent-free in investors' heads. Stocks fell again yesterday on fears that Russia's invasion of Ukraine is "imminent"... which I'm pretty sure is somewhere between a couple of days and a fortnight.

Over the weekend US officials (sup, Jake Sullivan) warned of an attack before the Olympics were over.

And now Uncle Sam has ordered the US embassy in Kyiv to close citing a "dramatic acceleration in the buildup of Russian forces." The staff will be relocated to the western part of the country... because the US has never heard of intercontinental ballistic missiles, apparently.

Funny man

In arguably the most 2022 thing ever, Ukrainian President Volodymyr Zelenskyy trolled the media during a presser late Monday.

Fed up that western nations and media had been predicting an attack this week, Volodymyr said "We are told that Feb. 16 will be the day of attack, but we will make it the Day of Unity. I have already signed the relevant decree. On this day, we will hoist national flags everywhere, and wear blue and yellow ribbons to show the entire world our unity."

El Pres eventually walked back his sarcastic comments, but not before the damage was done. Markets overreacted... obviously. Equities fell and oil jumped. For what it's worth, Zelenskyy was a professional comedian before becoming president.

Water Cooler Talking Point(s)...

"oIL tO $1o0" - O&G bois
TOGETHER WITH THINGS YOU MISSED
Some of you might find this hard to believe...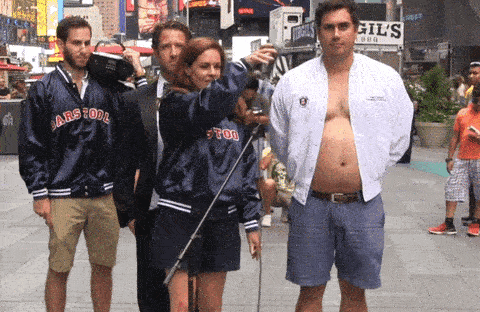 ... but there's more to the world than earning beats and Elon tweets.

That's why Barstool's fearless leader, Erika Nardini, created the Things You Missed newsletter. It's a free daily email newsletter that's like a cheat sheet for happy hour.

It delivers curated entertainment, business, sports and global news directly to your inbox every evening at 6 PM EST.

Do future you a favor and sign up now.
Subscribe today for free →
BLOCKFI
Pay me what you owe me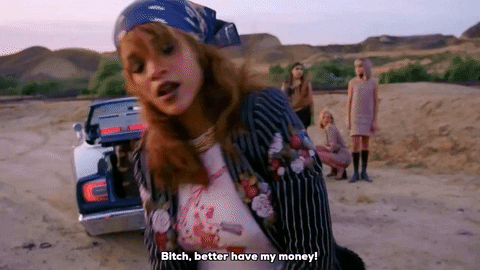 Source: Giphy
Welp, I guess now we know why BlockFi didn't drop $10M for 45-second commercial like pretty much every other player in the crypto space...

It owes the SEC (and some US states) $100M.

BlockFi will pay a record fine (for a crypto company) to the SEC to settle a probe into its lending biz. You see, the crypto management platform was offering lending products that allowed users to collect thicc interest rates on crypto. Just one problem: BlockFi isn't a bank or money manger, which meant it couldn't actually, you know, do that...

If it feels like you've seen this movie before...

That's because you have. Coinbase planned to launch a similar product in September but pulled the plug when the SEC threatened to sue if the company proceeded. But not before Coinbase CEO Brian Armstrong went all Elon on 'em...

Bry-guy took to Twitter to call the Shortseller Enrichment Commission "sketchy" and claimed the regulatory body refused to offer clarity around its decision.

But BlockFi will not be deterred...

BlockFi's lending product is still available outside of the US, which means with a VPN and a visit to WikiHow, you can circumvent the restrictions.

And for those us in the US, have no fear... BlockFi is seeking to register a "new" product with the SEC called "BlockFi Yield" (spoiler: it's the same product with a different name).

Given the SEC's recent position, and BlockFi's decision to "ask for forgiveness, not permission," it seems unlikely that the SEC will bite...

Water Cooler Talking Point(s)...

"Meanwhile, Coinbase's Super Bowl ad literally broke the internet." - Tyler, The Water Coolest HQ
PERSONAL FINANCE

+ 10 tech value stocks that at least 75% of analysts rate as a 'buy' right now (Read)

+ 68% of investment execs don't think clients should own crypto, survey finds (Read)

+ Meta Stock Has Never Been Cheaper Since Its 2012 IPO (Read)

+ 3 Top EV Stocks to Buy During the Market Correction (Read)

+ Yesterday's most read... 4 Ultra-High-Yield Dividend Stocks to Buy Hand Over Fist Right Now (Read)
TALKING SHOP
"Define 'simp.'"
Imagine being the fall guy for the 1MDB scandal. Welcome to ex-Goldman Sachs MD Roger Ng's life.

Rog (is it cool if I call you that?) is the first defendant to face a jury in the US for crimes related to the $4.5B sh*tshow in Malaysia. The charges include violating the federal Foreign Corrupt Practices Act and money laundering.

Ng wasn't the only fat cat involved. Jho Low, the alleged mastermind with an insatiable appetite for models and bottles, remains on the run. Tim Leissner, another ex-Goldmanite, and Ng's boss, already pled guilty to money laundering and bribery charges. And now he's "cooperating with authorities." Read: he's a rat and is about to throw Ng directly under the bus.

The jury trial means we'll get all the juicy details that didn't make it into 'Billion Dollar Whale', a book published about Jho Low's antics. Don't believe me? In his opening statements Roger Ng's lawyer claimed that Leissner is a two-time bigamist. Spoiler: that means he was married to two different women on two different occasions.

Get your popcorn ready.
"Big if true."
Intel CEO Pat Gelsinger does not write a check his ass can't cash

Last year Intel committed to manufacturing chips in addition to designing them. And in January, it announced a $20B manufacturing facility in Ohio... because apparently every manufacturing location outside the Rust Belt was spoken for.

And now Intel is nearing a deal to acquire Tower Semi for about $6B.

The company makes chips at facilities in California, Texas, Israel, and Japan, and is a good consolation prize for Patty Microchip and the rest of Intel which lost out on Tower's larger competitor, GlobalFoundries, over the summer.

The deal could reportedly close this week. Of course, even if it does, the fun police over at the FTC will probably do everything in their power to ensure Asia remains the dominant player in the industry...
ANYTHING ELSE?
+ DJ D-Sol was spinning for a Super Bowl Big Game party on Sunday that counted Jeff Bezos as a guest. On a school night, no less. The Goldman CEO's set probably paled in comparison to Kygos'... but we were blessed with a legendary "Face Sheet" (read: a cheat sheet that features images of all the performers and influencers for media in attendance). D-Sol's headshot appears to be pulled straight from LinkedIn. (Read more)

+ Congratulations, you played yourself, Texas. Texas' Attorney General filed suit against Meta (aka Facebook), claiming the company's use of facial recognition tech violates the Lone Star State's privacy laws. The AG is reportedly seeking "hundreds of billions of dollars"... because everything really is bigger in Texas. Just one issue: Facebook stopped using the tech last November... (Read more)

+ It appears that Elon Musk ponied up 5M Tesla shares to end world hunger. Back in November the head of the U.N. World Food Program said $6B could solve world hunger, and called out Elon for being rich af. Elon responded that if the WFP could show its math, he'd cut the check. The UN laid out a plan, and according to SEC filings, later on that month, Elon donated shares worth ~$6B. The recipient wasn't ID'ed but internet sleuths speculate it was the World Food Program. (Read more)

+ Either the Oracle of Omaha is getting sloppy in his old age... or he just got really, really lucky. According to an SEC filing Warren Buffett's Berkshire Hathaway bought ~$1B worth of Activision Blizzard shares... right before Microsoft acquired the company. (Read more)
EXIT INTERVIEW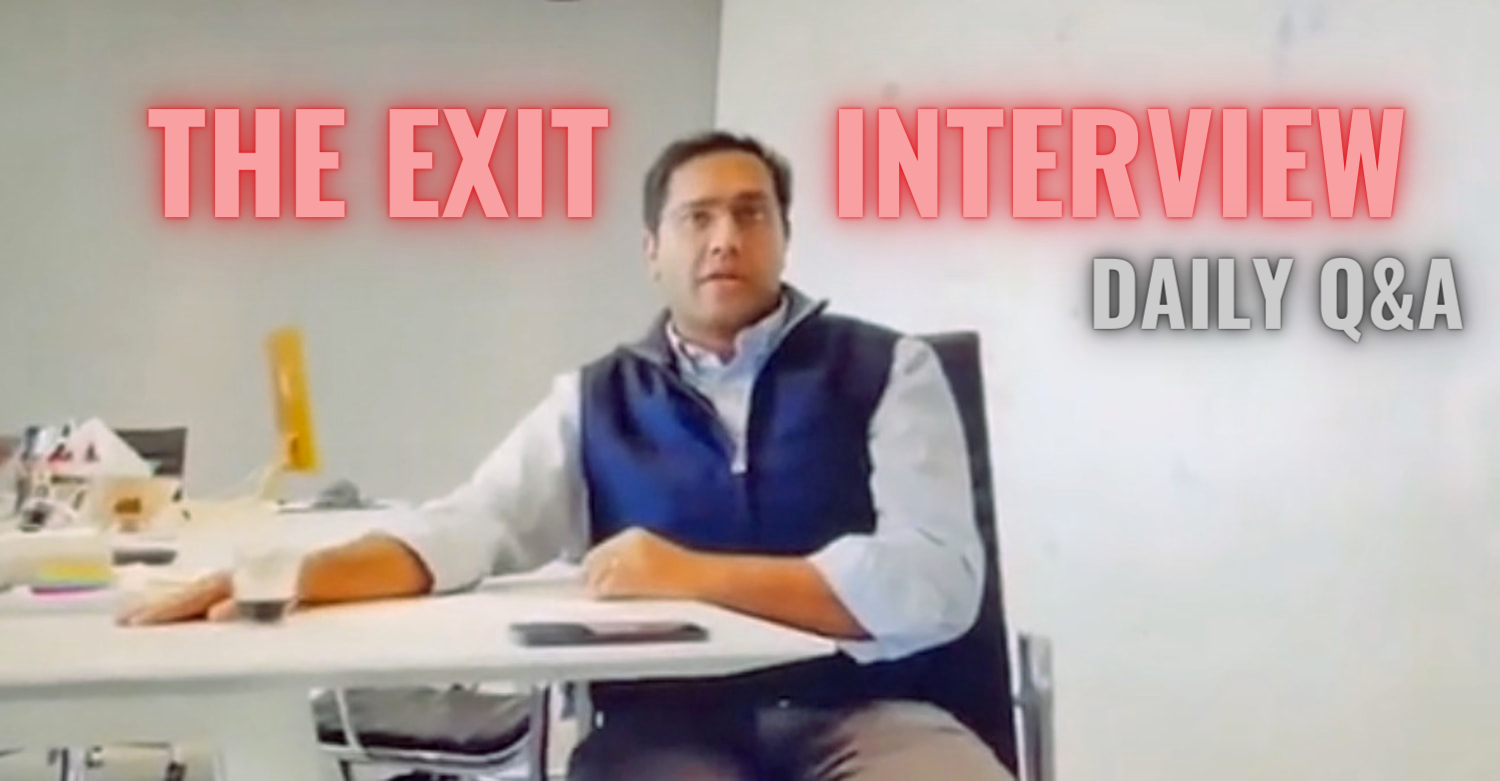 Yesterday I asked...

Do we get a hot war in Ukraine this week?

46.5% of weekday warriors responded Not this week, but it will happen
31.2% responded Not a chance
22.3% responded 100%

Finally had some time to digest all the Super Bowl ads (EVs, crypto, brokerage, etc.), so here's today's questions...


Which industry won the Super Bowl ad game? (think: best commercials)
(Submit your answer by tapping one of the choices below.)

☑️ Electric vehicles
☑️ Crypto
☑️ Brokerage
☑️ Other (respond directly to this email)

Have an EXIT INTERVIEW question you want to pose to the masses? Submit it here.
© 2022 Barstool Sports, Inc. All Rights Reserved