Hey there Weekday Warriors,
It's hard to believe that any story could trump Pharma Bro Martin Shkreli catching a lifetime officer/director ban, but alas, here we are...

The situation in Ukraine continues to devolve as casualties and sanctions pile up.

Try to enjoy the next 4 minutes and 22 seconds of blue-chip news and commentary.

Snap necks and cash checks,
Tyler

PS, if you want my real time takes, get at me on Twitter at @JPMorinChase. For anything else, shoot me an email at tyler.morin@barstoolsports.com.
Let's check in on the markets...
DOW +0.28% (-9.19% YTD)
S&P 500 +1.50% (-10.59% YTD)
NASDAQ +3.34% (-14.90% YTD)
10-YEAR YIELD (1.97%)
The above is not a typo.


What about the meme stonks?


Source: @JPMorinChase
STONKS
1) Tesla ($800.77) +4.81%
2) Palantir ($11.83) +13.42%
3) Square ($94.99) +7.13%
COINS
1) Bitcoin ($38.3k) +1.68%
2) Ethereum ($2.65k) +1.03%
3) Dogecoin ($0.12382) -4.36%
1) Reflects 3 most discussed meme stonks over the past 24 hours
2) Sh*tcoin prices as of 4 PM EST
WWIII
C'mon do something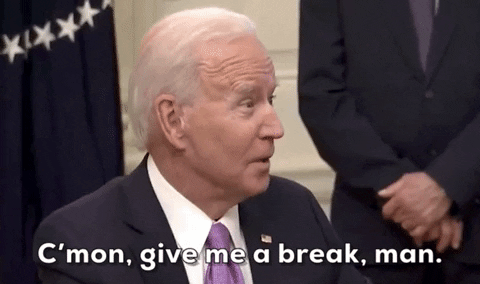 Source: Giphy
All hell has broken loose in Ukraine. Reports indicate that there are at least 137 Ukrainians dead and 316 injured. Military and civilian sites are both reportedly being attacked. Yet, all anyone can talk about is this "Dear Mister President Vladimir Putin..." video.

So, how'd the world powers respond?

With the economic equivalent of leaving a bad Yelp review...

After a slap on the wrist failed to deter Putin's advances earlier this week, Joey Politics and Co. responded with "harsher" sanctions. Spoiler: people are big mad that POTUS hasn't gone nuclear on Putin yet.

Four more banks, including Russia's largest will have all of their assets in the US frozen. And now, in addition to the government, no state owned Russian companies will be able to raise money from the US or Europe. The new punishments also include cutting off high-tech imports and sanctioning more of Putin's friends and family.

Some think the US could have gone a step further by kicking Russia out of the SWIFT payment network. For those of you unfamiliar with the global banking system (*whispers 'piker' under my breath*) SWIFT is a communication system that facilitates trillions (with a 't') of dollars worth of the financial transactions worldwide every day.

The problem? If Russia gets the "who do you know here?" treatment, it could team up with China to create a payment system of its own. Think: Zelle with more nuclear arms deals.

So, markets lost their sh*t, right? Right?!

Well yes. But actually no.

At one point yesterday the Nasdaq was down 3.5%. It closed up 3.3%. Let that sink in.

Analysts pointed to a slew of catalysts that created the perfect sh*tstorm. Investors seemed to appreciate President Biden keeping SWIFT intact, as any disruption could also drag on European economies. And what would a selloff be in 2022 without morons (like me) buying the f*cking dip? Cybersecurity companies also helped drive the gainz as fears of cyberwar mount.

Water Cooler Talking Point(s)...

"Has anyone considered that maybe market participants are just happy that Hasbullah remained unharmed?" - Tyler, The Water Coolest HQ

❓ Check out today's EXIT INTERVIEW (see the bottom of this email). All this SWIFT talk got me thinking about personal digital payments and what everyone uses to buy drugs to pay people...
ELON
I love the smell of nepotism in the morning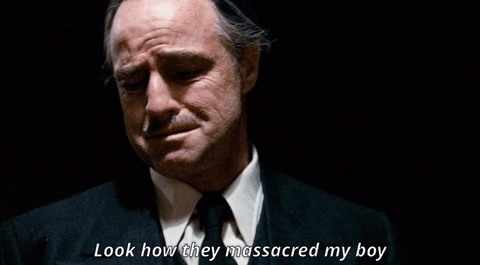 Source: Giphy
Someone at the SEC really likes that scene in the 'Godfather' when Don Corleone's enemies off Sonny at the toll booth...

The SEC is coming for Elon's family. The Commission is apparently investigating whether Elon's cowboy hat wearing brother violated insider trading rules.

Allegedly...

Kimbal, who serves on the board of Tesla (I love the smell of nepotism in the morning) sold 88.5k shares of the EV company worth about $108M... the day before Elon asked his Twitter users if he should sell 10% of his stake (spoiler: 55.8% said yes... and Elon complied).

The investigation is focusing on whether Kimbal knew about the poll or not. Considering Elon is batsh*t, it's likely that he didn't. But, if he did, that knowledge would constitute illegal insider trading.

It's probably also worth noting that unlike most of Kim's trades, this was not a planned sale (called a 10b5-1). Sus.

Poke the bear

Elon's history with the SEC aka the Shortseller Enrichment Commission certainly won't help Kimbal's case.

The billionaire who cucked Johnny Depp has been going hard in the paint over the last few weeks, accusing the SEC of leaking information to the press and subjecting him to endless, unfounded investigations.

The Tesla founder also claims that the agency has failed to distribute the $40M Tesla and Elon paid Uncle Sam as part of the "funding secured" tweet settlement.

Water Cooler Talking Point(s)...

"Pray for Kimbal." - Tyler, The Water Coolest HQ
PERSONAL FINANCE

+ Male Investors More Skeptical of ESG Than Women in New Study (Read)

+ Bitcoin, 'digital gold' or 'the ultimate risk asset'? Ukraine invasion puts the crypto's long-term value to the test (Read)

+ Not enough babies? EV battery shortage? Dwindling water? There are 'scarcity' stock plays for all of it (Read)

+ Two Wild Cards That Could Send Oil and Gas Prices Even Higher (Read)

+ Yesterday's most read... The one question to ask yourself about your 401(k) when stock indexes are dropping (Read)
TALKING SHOP
"Copies of the Constitution don't pay for themselves, Gabe." - Ken Griffin asking Gable Plotkin for more of his money back
Kenny G. is asking for half of the money back that Citadel injected into hedge fund Melvin Capital during its time of need. Of course, it's not entirely clear how much that would be considering Melvin got steamrolled at the beginning of this year.

You might remember that Melvin Capital got pwned when its GameStonk short position came under attack by guys with Reddit usernames like mywifesbflikesthestock69. Melvin lost nearly $7B, or roughly half of its assets early last year. Ken Griffin's Citadel and Steve Cohen's Point72 ponied up $2B and $750M respectively, to keep Melvin afloat.

Griffin already asked Melvin for half of his cash back late last year. But it appears that more Cathie Wood-like losses in January of this year prompted the most hated man on Reddit to GTFO.
"We're still early." - Coinbase CEO Brian Armstrong
Coinbase had a rough day. And believe it or not, it had nothing to do with its CEO taking credit for something he didn't do...

The crypto trading platform dropped earnings after the bell, and Q4 numbers were pretty impressive, considering we're in the middle of a "crypto winter" and all. COIN beat easily on the top and bottom lines.

So, what's not to like? The future...

Armstrong indicated that despite El Salvador's best efforts to make crypto happen, retail monthly transaction users and total trading volume is expected to drop in the first quarter.
ANYTHING ELSE?
+ Sometimes life just isn't fair. Just ask Martin Shkreli. Not only did he have to give up his one of one Wu-Tang album... but now he'll be barred from serving as an officer or director of a public company. A federal judge handed down the ruling along with a $1.39M fine to the Pharma Bro. (Read more)

+ Remember Beyond Meat? (Me either). The meat beater couldn't catch a break when it reported earnings... and I can't help but wonder if this is God punishing BYND for violating the sanctity of his creation. Shares fell 11% after the company missed on the top and bottom lines and reported guidance that came in below expectations. Oof. (Read more)

+ If Nikola keeps up this pace... Elon should be very, very afraid. The car "maker" reported earnings yesterday, and get this, it believes it's going to actually make 300 to 500 EV semitrucks this year. Shares jumped 17% on the news. (Read more)
EXIT INTERVIEW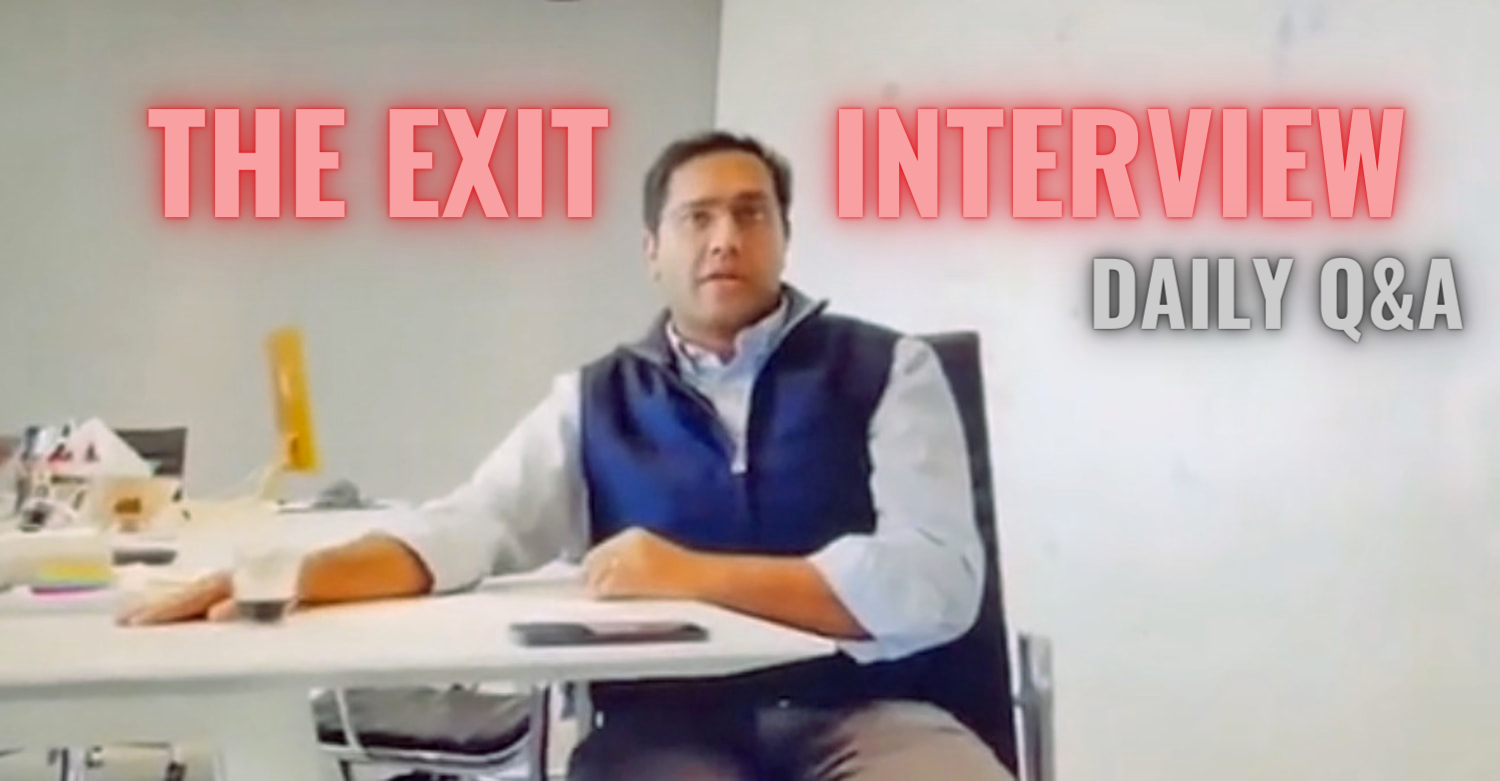 Yesterday I asked...

What's the king of cheap, mainstream beers?

22.2% of weekday warriors responded Bud Light
21.8% responded Coors Light
19.1% responded Miller Lite
14.0% responded PBR
10.4% responded Busch
8.9% responded Bud Heavy
3.6% responded Other (reply directly to this email)

It was a battle for the top spot, but Bud Light took the crown. Dilly, dilly. Miller High Life was by far the biggest write-in pick, followed by Mich Ultra.

Now let's get into today's question...


What's your go-to app for transferring money to other people?
© 2022 Barstool Sports, Inc. All Rights Reserved