Hey there Weekday Warriors,
Happy Monday after the Super Bowl. If you're hungover, just remember, it could be worse... you could be Eli Apple.

Or, even worse, you could be one of the people who shared their biggest work f*ck up on Friday as part of the EXIT INTERVIEW (scroll to the bottom of this newsletter if you're wondering WTF that is).

And since a few of you asked, I've had a lot of f*ck ups... which is probably why I write a newsletter and don't work in corporate America anymore. One of the worst was early in my career in consulting when I emailed one client's pricing to another client. It was the type of industry where getting that sort of data was a big f*cking deal. There were a lot of lawyers involved and a bunch of closed door meetings. I think they felt bad for me and inexplicably decided not to fire me.

Enjoy the next 4 minutes and 36 seconds of blue-chip news and commentary.

Snap necks and cash checks,
Tyler
Let's check in on the markets...
DOW -1.43% (-5.05% YTD)
S&P 500 -1.90% (-7.88% YTD)
NASDAQ -2.78% (-12.90% YTD)
10-YEAR YIELD (1.94%)
This is why we can't have nice things...


What about the meme stonks?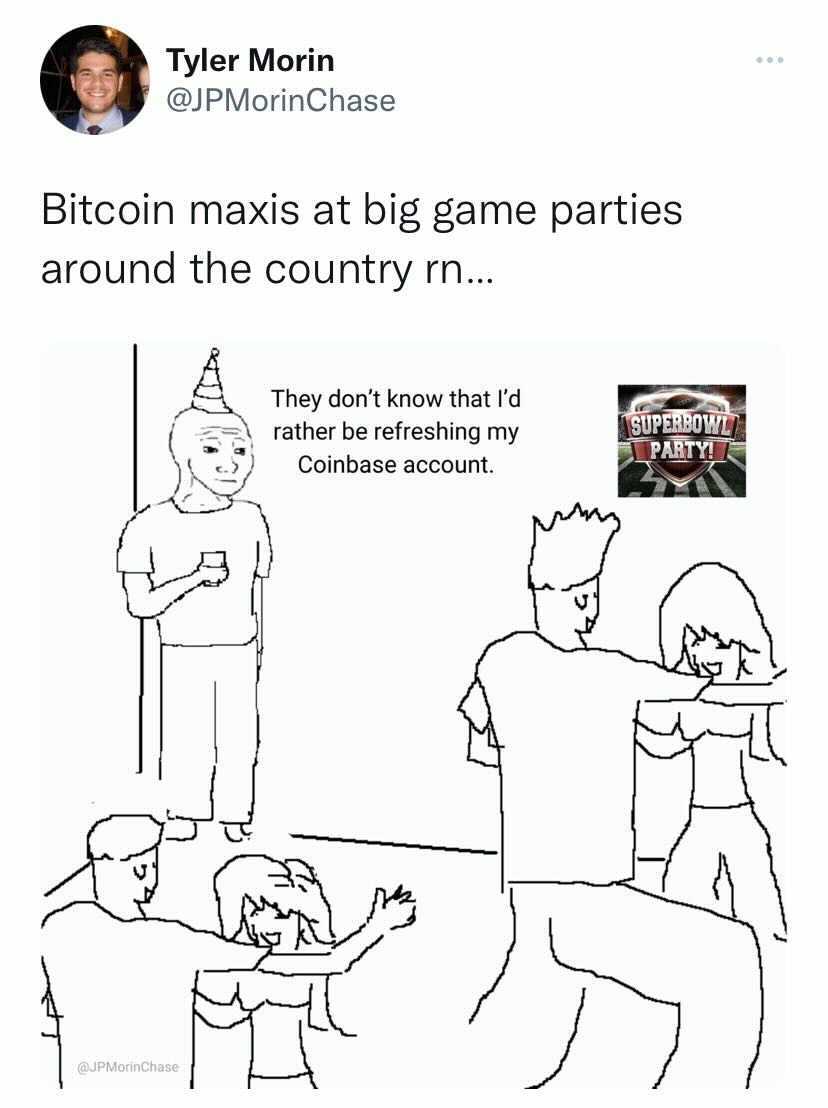 Source: @JPMorinChase
STONKS
1) Tesla ($860.00) -4.93%
2) Nvidia ($239.49) -7.26%
3) GameStop ($124.25) +1.40%
COINS
1) Bitcoin ($42.4k) -3.76%
2) Ethereum ($2.90k) -6.75%
3) Dogecoin ($0.15454) +0.97%
1) Reflects 3 most discussed meme stonks over the past 24 hours
2) Sh*tcoin prices as of 4 PM EST
MLB
Major League Baseball and the player's union met over the weekend... as there's a drive into deep left field by Castellanos...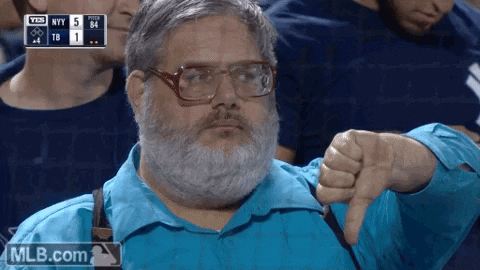 Source: Giphy
Hey, at least you've got the USFL to look forward to...

Over the weekend it became official... Major League Baseball's spring training will be delayed (which all but guarantees a regular season disruption). Pitchers and catchers were expected to report on Wednesday.

Owners and the players' union met on Saturday in hopes of ending baseballs first work stoppage since 1995. And it went about as well as Kodak Black's Saturday night (for those of you who don't frequent TMZ, the rapper got shot).

So how'd we get here?

Well, we've been here for a while. This lockout is already the second-longest since baseball was invented by some corncobs (IYKYK) in upstate NY.

There is a laundry list of issues, most of which revolve around the owners being a group of C. Montgomery Burns who are more worried more about their bottom line than the sanctity of America's pastime. Their demands including expanding the playoffs to 14 teams. Did I mention that owners keep 100% of TV revenue during the playoffs?

The biggest sticking point debated on Saturday was the so-called "luxury tax." Teams have to pay a tax that's redistributed to the league should their payroll exceed a certain threshold. Sounds like communist propaganda, but ok...

To put in perspective just how far apart the two sides are, the owners want to hike the "competitive balance tax threshold" from $210M in 2021 to $214M in 2022. The players are seeking a $245M threshold in 2022.

And just in case they get over that hurdle, the two sides are also miles apart on the tax rate. The League's owners want to hike the rate from 20% to 50%. Those aren't luxury tax rates, those are 2022 inflation numbers.

Opening Day is currently set for March 31... and technically it hasn't been cancelled. But major league squads need at least 28 days of Spring Training. No pressure.

Water Cooler Talking Point(s)...

"Chicks dig the long ball." - Greg Maddux
TOGETHER WITH THINGS YOU MISSED
Some of you might find this hard to believe...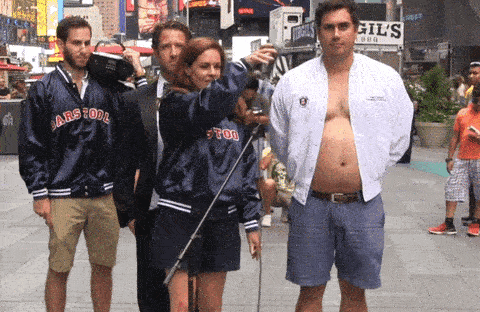 ... but there's more to the world than earning beats and Elon tweets.

That's why Barstool's fearless leader, Erika Nardini, created the Things You Missed newsletter. It's a free daily email newsletter that's like a cheat sheet for happy hour.

It delivers curated entertainment, business, sports and global news directly to your inbox every evening at 6 PM EST.

Do future you a favor and sign up now.
Subscribe today for free →
WWIII
I love the smell of napalm in the morning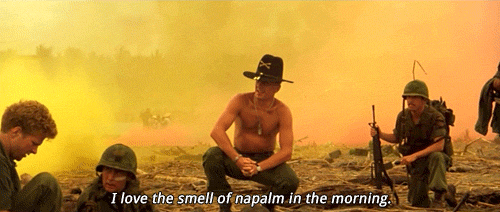 Source: Giphy
National Security Advisor Jake Sullivan has got to be long Raytheon, right?

The White House advisor putting Dr. Fauci to shame in the airtime league tables doubled down on his prediction that war is inevitable in Eastern Europe.

On Friday Jake said he expects Russia to make Ukraine wish it never stopped being "the Ukraine" before the end of the Olympics... which means the like 45 Americans tuning into the Beijing Olympics knew how long that is.

Then on Sunday the second most famous Sully took to the airwaves and warned of "the potential of a major military action in the coming days." This guy must not be fun at parties...

He went into details about how exactly the invasion could go down, beginning with "a significant barrage of missiles and bomb attacks" followed by "an onslaught of a ground force moving across the Ukrainian frontier."

And if Friday taught us anything, it's that investors are gangsta until someone starts shooting...

Or at least starts talking about shooting...

Markets got put in a body bag following Jake's initial comments with a few hours left in the trading day on Friday. The Dow ended down 1.4%, the S&P 500 dropped 1.9%, and the Nasdaq plummeted 2.8%.

It wasn't just equities that were impacted by what Jake the Snake had to say. US crude jumped more than 5% on the day. It appears the combatants contracted with Nikola to electrify their fleets.

Water Cooler Talking Point(s)...

"The Ukraine is weak. It's feeble." - Cosmo Kramer
PERSONAL FINANCE

+ What a Russian invasion of Ukraine would mean for markets as Biden warns Putin of 'severe costs' (Read)

+ DraftKings Isn't the Best Way to Play the Online Gambling Boom. Buy These 6 Stocks Instead. (Read)

+ 4 Ultra-High-Yield Dividend Stocks to Buy Hand Over Fist Right Now (Read)

+ Yesterday's most read... MLB Claims Owning a Team Offers Worse Return Than the Stock Market (Read)
TALKING SHOP
"My b." - Delivery Hero's CEO
Listen, I'm not saying Peloton CEO John Foley lost his job because he failed to apologize for his company's stock price plummeting... but I'm not saying he didn't lose his job because he didn't say sorry...

Perhaps Johnny Sins would still have his cushy CEO gig if he had taken a page out of Niklas Ostberg's playbook.

After Delivery Hero shared lackluster guidance for 2022, shares dropped more than 30%. It probably doesn't help that the company is an unprofitable pandemic play...

But in the aftermath Nik stuck his tail between his legs and went all "we're sorry," tweeting "Today our share price dropped 30%! I'm truly sorry for all shareholders! [SAD FACE EMOJI] I'm in your boat." He also said the company wouldn't stray from its playbook.

For what it's worth, shares plummeted 12% on Friday, so it appears that investors didn't actually give a f*ck. And the two analysts that downgraded the company certainly didn't...
*Old man yells at cloud*
George Soros is down bad.

According to the SEC (a fairly reliable source), Soros Fund Management took a massive stake in Rivian... at literally the worst time possible. The $2B stake the company took in Q4 of 2021 is worth about $1.17B at the current market value.

Turns out making electric cars (and trucks) is really hard. RIVN is down 43% YTD after the company disappointed on 2021 deliveries and a battery deal with Samsung fell through. That Amazon and Stellantis deal probably didn't help either...

And believe it or not, that wasn't even George's worse investment. According to the same filing, he also took a $13M stake in Peloton.

Billionaires, they're just like us...
ANYTHING ELSE?
+ Elon Musk (finally) took a shot at the National Highway Traffic Safety Administration, calling it the "fun police" via Twitter. The man that blessed the world with "Not a Flamethrower" was butt hurt that the NHTSA forced Tesla to recall cars equipped with the Boombox feature. In case you hate the environment and still run on fossil fuels, Boombox allows Tesla owners to play sound effects through an external speaker. (Read more)

+ IBM is so much more than that company that built Watson. It's a company full of ageists... allegedly. The company is being sued for age discrimination. And it appears to be an open and shut case since there are emails in which IBM execs called older employees "dinobabies" and drew up plans to push them out. (Read more)

+ In case you were wondering, Playboy will dabble in the metaverse. And yes there will be a meta Mansion. No word on if Hef will make an appearance after the damning documentary focusing on Playboy's dark side. (Read more)

+ This might come as a surprise but an unprofitable ride-sharing company might begin accepting crypto soon. Uber's CEO Dara Khosrowshahi told Bloomberg that the company will accept crypto "at some point." (Read more)
EXIT INTERVIEW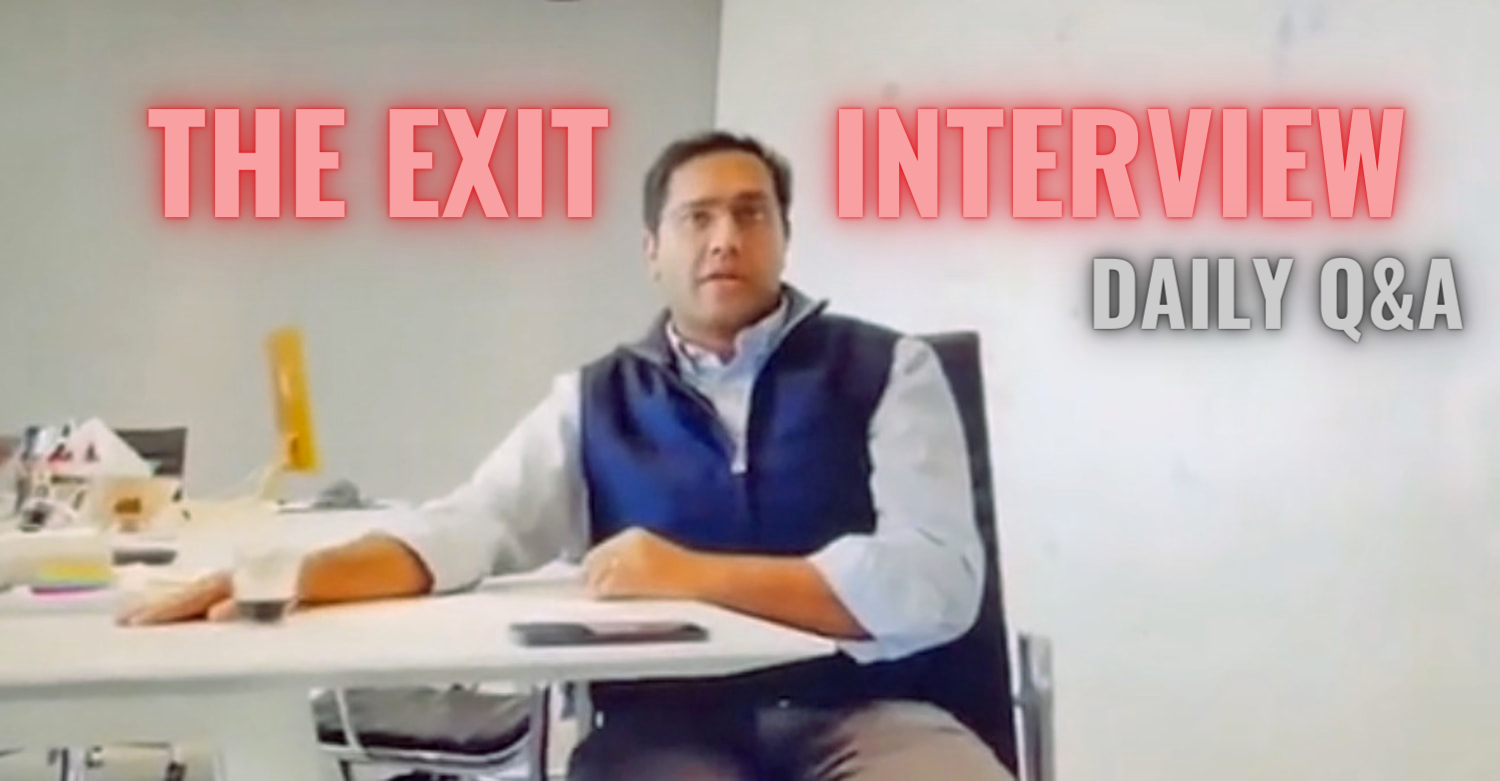 On Friday I asked...

What was you biggest f*ck up at work?

Here are some of my favorite answers...

"My wife yells to me about something and I respond with, 'I can't right now, I'm in this stupid training still.' Unbeknownst to me, Zoom does NOT automatically mute your microphone when returning to a large group from a breakout session." - Bill

"I was doing some lab work in Wuhan when..." - Ray

"Not my story, but on behalf of a friend… crashed US Navy Cruiser into a resupply ship while re-fueling at sea." - Steve

Here's today's questions...


Do we get a hot war in Ukraine this week?

(Submit your answer by tapping one of the choices below.)

☑️ 100%
☑️ Not a chance
☑️ Not this week, but it will happen

Have an EXIT INTERVIEW question you want to pose to the masses? Submit it here.
© 2022 Barstool Sports, Inc. All Rights Reserved